Liv Morgan Wants To Wrestle In Steel Cages, Street Fights, And Hell In A Cell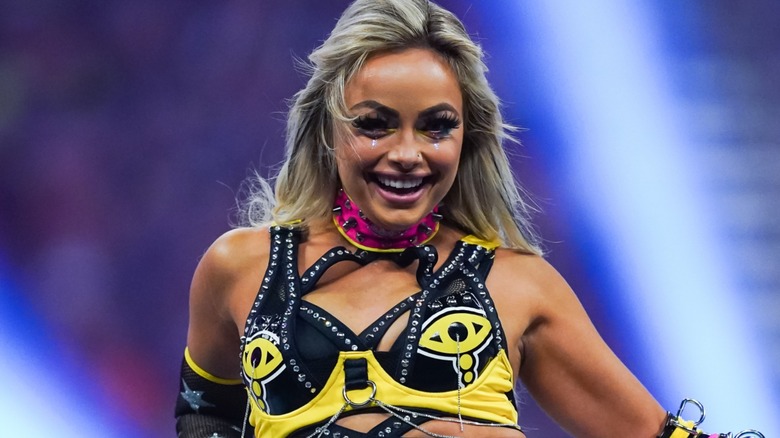 Alex Bierens De Haan/Getty Images
As Liv Morgan has veered more and more extreme in recent months, it should come as no surprise that when asked what type of matches she'd like to get more involved in, her tastes were in line with that shift. In a new interview, Morgan told Wes Styles that she's ready for more violent matches that are sure to be rather taxing on her body.
"I'd love to do a Steel Cage Match," Morgan said. "I'd love to do a Hell in a Cell match. I'd love to do like an official TLC match — Tables, Ladders, and Chairs match. I'd love a hardcore match. I've grown accustomed to street fights, so I love a good street fight."
While Morgan hopes to be locked inside a steel cage and the Hell in a Cell structure, she already has ventured into a similar style of match. Morgan has been a part of four women's Elimination Chamber matches so far, including this year's where she took a leap off one of the Chamber pods during the bout. She said she hopes to continue her involvement there, as she has appeared inside the Chamber more than any other member of the women's locker room.
Morgan started down a darker path after losing the "SmackDown" Women's Championship to Ronda Rousey at Extreme Rules last year. Since then, Morgan has developed an affinity for weapons and jumping from great heights. Her newfound love for violence manifested itself when she attacked Sonya Deville backstage during an October episode of "SmackDown." Morgan climbed up some nearby scaffolding and landed a senton on Deville through a table.
If you use any quotes from this article, please credit Wes Styles with an H/T to Wrestling Inc. for the transcription.