Cesar Duran Says Lucha Underground's Dario Cueto Was 'Literally The Devil'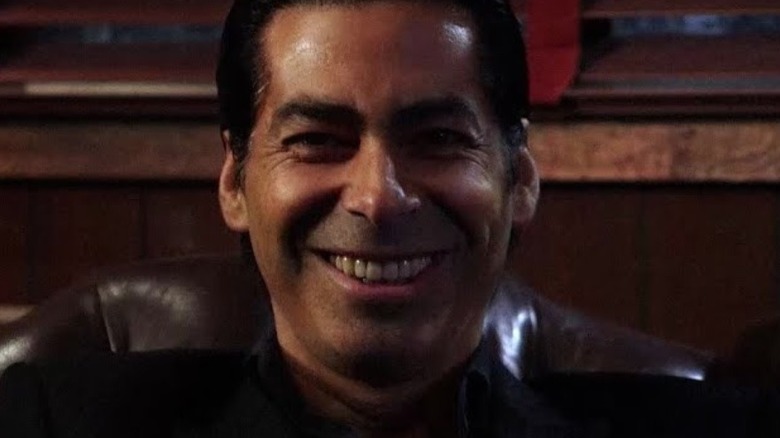 El Rey Network/YouTube
MLW's Cesar Duran, who runs Azteca Underground, previously went by the ring name Dario Cueto when he was a part of the now-defunct Lucha Underground promotion. The two characters may be cut from the same cloth, and it's not just because they are played by the same person. 
In an interview with "SEScoops," he revealed how much Dario has influenced how Duran portrays himself currently.
"Everything," Duran said. "All I learned from wrestling, I learned through Dario Cueto, through Lucha Underground. It's just a different league. I mean, this character isn't Dario Cueto. Cesar Duran has his own ambitions. I think Dario Cueto was more devilish. To me, I was literally the devil reincarnated. I wanted to take all of the wrestlers, that weren't respecting my industry."
After discussing how both characters were influenced by the outlook of ancient wrestling from the Greeks and Romans, and how wrestling was about "liberating the devil" from those considered possessed or evil, Duran revealed how he applies that to his current incarnation.
"Now, the way I took Cesar Duran is 'The devil is coming back here, and all the wrestlers that aren't committed to what wrestling is, then I'm going to take them with me,'" Duran said. "If you're not good, I'm going to make everything in my power to make you die as a wrestler. You could do something else in the world but if you're not good enough, I will kill you.'"
While Cueto was the owner and promoter of the cult promotion Lucha Underground, he was resurrected from the dead by AAA/LU star Aero Star.
If you use any of the quotes in this article, please credit SEScoops and provide a h/t to Wrestling Inc. for the transcription