Dax Harwood Says CM Punk 'Would Love To Be In Professional Wrestling'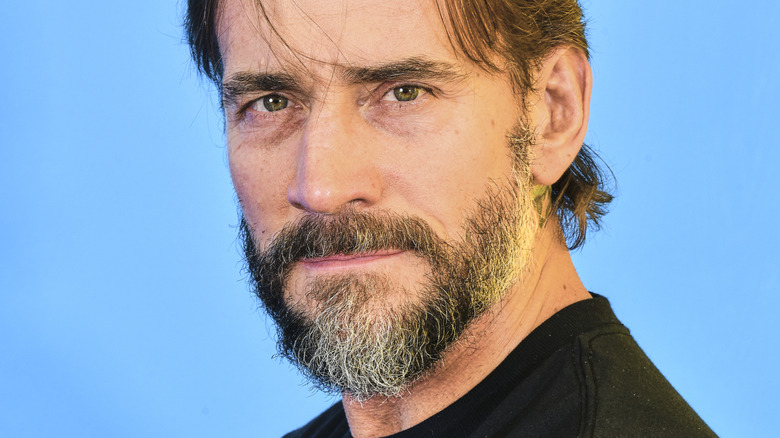 Irvin Rivera/Getty Images
Whether CM Punk will return to the wrestling ring is something that has been highly debated in the wrestling community since the backstage incident at All Out. During the recent "FTR with Dax Harwood" podcast, the tag team star made it clear that Punk has interest in returning to the squared circle.
Harwood was reflecting on the fact that — in addition to wrestling journalist Dave Meltzer and WWE's Bayley — Punk was in attendance at the NJPW Battle In The Valley event, sitting next to Rancid's Lars Frederiksen, taking in all the action which got the wrestling world talking about him once again. "CM Punk loves professional wrestling. CM Punk would love to be in professional wrestling too, so let's just get that out there," Harwood said. 
Right now, Punk is dealing with an injury and the aftermath of the infamous All Out media scrum, but the FTR star believes that Punk is not done yet. "CM Punk has a lot to offer to the world of professional wrestling." Harwood also gave a shout-out to Bayley, who was in attendance to support Mercedes Mone, making it clear she also has lots to offer "because she's incredible." 
"The other one, I don't know so much," Harwood added cheekily, ostensibly referring to Meltzer, having previously noted to his co-host, Matt Koon, "Out of the the three names you named, two out of three ain't too bad." 
Punk has not been suspended or punished for his comments in the media scrum or the physical altercation backstage, and his name hasn't been brought up on television. His last match for the company saw him win the AEW World Championship, but since then Tony Khan has tended to give no clear answers about his future outside of praising the work he has already done. A rumor that he had been in communication with WWE was recently shot down, but he is set to be cleared medically soon which will reveal what is next for him.
If you use any quotes from this article, please credit "FTR with Dax Harwood" with a H/T to Wrestling Inc for the transcription.