Eric Bischoff Comments On AEW All Access Announcement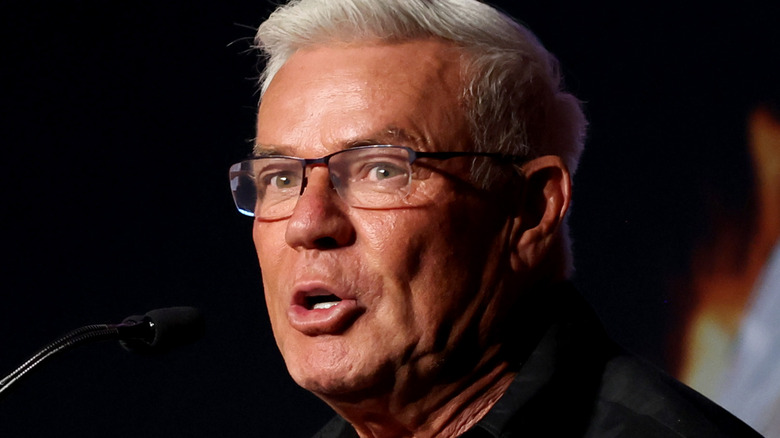 Jason Kempin/Getty Images
Eric Bischoff remains optimistic about "AEW: All Access." Along with Adam Cole's return, the reveal of a new reality series on TBS was part of Tony Khan's big announcement on Wednesday's "AEW Dynamite," and Bischoff weighed in about the new show on "Strictly Business." The former WCW President noted that TBS has shown good faith in AEW by choosing to commit to a new unscripted series, but did temper expectations.
 "I don't think people should look too much beyond that other than it being a good indication," Bischoff said, who has experience with reality television and knows it's not just following people around with cameras. "Formatting becomes an even more critical element when it comes to non-scripted," he said. "Building a story for the characters and making sure that those characters resonate with the audience when there is no action." Another aspect that needs to be considered is the ability for all parties involved to work together cohesively. "If the show is successful, then the showrunner along with the talent and AEW have made a commitment to do just that."
Bischoff adds that Sam Berns, the showrunner for Cody and Brandi Rhodes' "Rhodes To The Top," is also an executive producer for "AEW: All Access." He believes Berns is more than capable of guiding such a program. However, the question now is if the ratings boost for this week's "AEW Dynamite" was due to the build towards Revolution or if it was because of Khan's "important announcement." "It would be unfortunate if that 20%-odd increase is due to the fact that people were tuning in anticipation of this important announcement because if that was the case, that same 20% are going to leave and they won't be back next week."