Chris Jericho Likes To Tell Long-Term Stories, Thought Ricky Starks Could Use One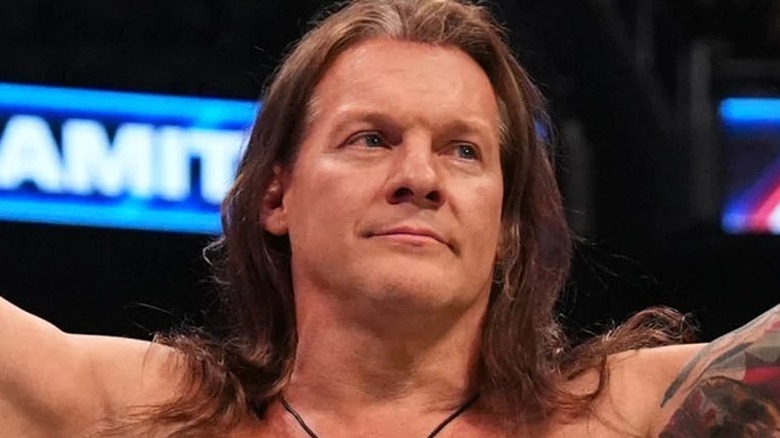 AEW
Chris Jericho has been one of AEW's most prominent stars since the promotion launched in 2019. As the leader of both the Inner Circle and the Jericho Appreciation Society respectively, Jericho has found himself right smack in the middle of several long-term stories and feuds over the course of his AEW tenure. Right now, Jericho is entangled in another feud, this time with "Absolute" Ricky Starks. Their rivalry has been brewing for a couple of months, and, according to Jericho, that's right where he'd like things to be anyway. 
In an interview with Casey Pratt, Jericho spoke about his love for telling stories in wrestling at a much more deliberate pace and how Starks factored into this one heading toward this weekend's Revolution card. "The idea was always make it all the way to Revolution and, you know, I like to tell long-term stories," Jericho explained. "It makes me laugh sometimes when people bag on me for that. It's like, 'We'll, what's the rush?' ... If it's too short of a story people complain. If it's too long of a story people complain and to me, what is too long as long as there is a beginning, middle, and an end?" 
But there was a specific reason for Starks to be his opponent at this moment, and Starks' growth for a long-term future with AEW was a big component of it. "Ricky Starks is a guy that I thought, 'Wow, he could use some long-term storyline stuff: working on his character, figuring out who he is as a performer, and wrestling-wise, he's got it.' But he's got a real connection with the crowd that I wanted to expand upon."
Starks and Jericho go head-to-head for the second time at Revolution this Sunday – with the rest of the J.A.S. barred from ringside. Starks was victorious in their first encounter but has continued to have problems with Jericho and his crew since then. 
If you use any quotes from this article, please credit Casey Pratt with a h/t to Wrestling Inc. for the transcription.