Dax Harwood Wants His Podcast To Redefine How People View Pro Wrestlers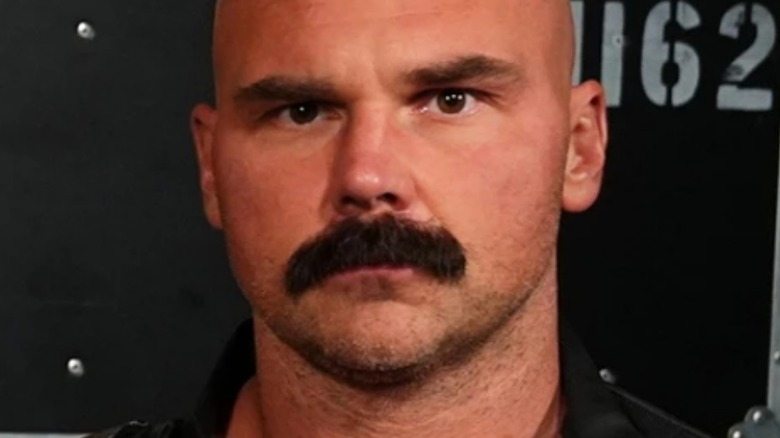 AEW
Just like FTR have set themselves apart from most tag teams in pro wrestling today, Dax Harwood is hoping his new podcast will, too.
In a new Sports Illustrated story about Harwood's latest endeavor outside the ring, the current AEW star clarified his intentions behind the new "FTR with Dax Harwood" podcast he launched late last year.
"I'd been asked before to do a podcast, whether it was one about tag teams or wrestling psychology, but I had never wanted to do one," says Harwood. "The market is so flooded with them. When my good buddy Matt Koon asked me, I agreed on one condition: I wanted to do it my way. I know that way might ruffle some feathers, but I'm not purposely trying to hurt feelings. I'm just going to be real. I can't be fake. I need to tell the truth."
On the surface, Harwood's podcast might look like plenty of others out there on that flooded market. "FTR with Dax Harwood" features interviews, reviews of the latest pro wrestling pay-per-views, and live commentary "watch-a-longs" in which the decorated tag team champion breaks down his most memorable matches. But the seven-time world tag team champion believes his podcast peels back an extra layer on who pro wrestlers are behind the scenes that others don't.
"My goal is to open up a whole world as to who wrestlers are," he said. "We're a lot more than tough guys wrestling in our underwear. I want to break that exterior. The struggle is physical, but it's also mental. For me, the struggle is about being a husband and a father, and balancing being home with life on the road. And I'm so grateful that people want to hear what I have to say."