Britt Baker Acknowledges She May Have Been Given Opportunities 'A Little Bit Too Soon'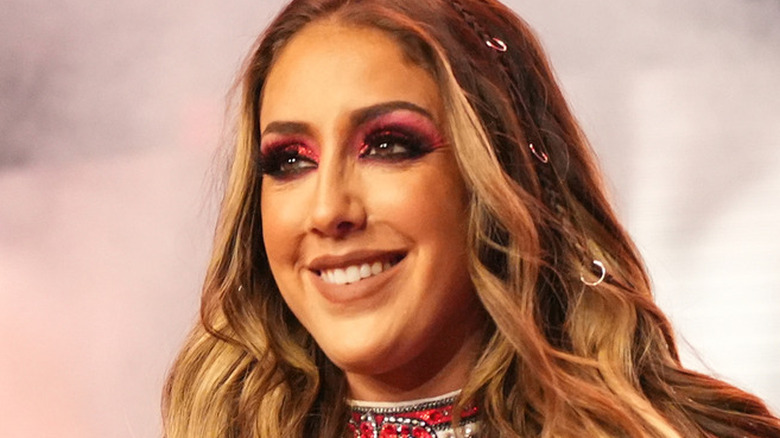 AEW
Back when AEW was first announced in 2019, the first woman signed to the roster was Britt Baker. In the four years since then, Baker has stayed at or near the top of the company's card, and has been prominently featured in promotional materials. However, the wrestler and dentist recently revealed in an interview with Fox Sports Australia that she may have been thrust into the spotlight early in relation to the length of her wrestling career.
"When I first started with AEW my biggest weakness was just a lack of experience — in wrestling, in promos, in everything," Baker said. "Did I get this opportunity maybe a little bit too soon? Yes. But I also think that's my greatest strength, that I was given this opportunity too soon because it was a very sink-or-swim environment and it forced me to become the star of the women's division, because I needed to be."
Baker debuted as a wrestler in 2015, meaning she had just over four years of experience under her belt when "AEW Dynamite" began airing. Because of that, Baker has had to step up and learn to develop as a wrestler in front of live fans and audiences at home. In the past, Baker has acknowledged criticism of AEW's women's division, but has stated that veteran performers like Chris Jericho and Dustin Rhodes, as well as younger talent such as Ricky Starks, have helped elevate herself and the division to greater heights.
The former AEW Women's World Champion stated her belief that the fans have seen her growth over the last several years, and the journey she has gone on since 2019 has helped build a stronger connection between herself and the audience.