Bryan Danielson Inspired By Cormac McCarthy While Planning AEW Revolution Main Event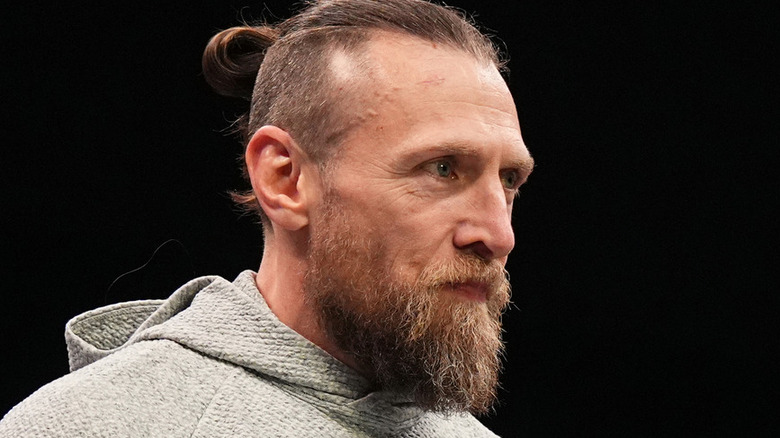 AEW
On Thursday, Sports Illustrated published an interview with Bryan Danielson. Danielson faces MJF for the AEW World Championship this Sunday night in a 60 minute iron man match at the Revolution pay-per-view event in San Francisco, California, and if there's anyone up to the task of such a match, it's Danielson. Not only was he half of the longest AEW match to date — a 60 minute time limit draw against then-AEW Champion "Hangman" Adam Page — but he's had a knack for longer matches throughout his career, particularly in Ring of Honor.
"People know it's going an hour," Danielson said. "We need to push the pace and push the physicality for a whole hour." He added that he doesn't think that the most famous iron man match, Bret Hart vs. Shawn Michaels from WrestleMania XII, serves as a good blueprint, though, because "[i]t was a slower match upfront, and I just don't think you could do that today at the end of an AEW pay-per-view." The former Daniel Bryan sees it as possibly "the biggest challenge I've put in front of myself in my entire career," finding himself unable to think of a higher pressure situation he's been in.
"The biggest concern is holding the live crowd's attention," Danielson added before noting he found inspiration in an unlikely source. "It is very important to have statement moments scattered regularly throughout the match. Having just read two books by Cormac McCarthy, he's a great study in minimalism when it comes to fiction. He has these incredible sentences that hit you right in the heart. We need those sprinkled throughout the match, and plot twists. Overall, it needs to be a compelling narrative where the live crowd feels it. I know, 100%, the matches before us are going to be outstanding. We're going an hour, and we can't have a stinker. This is the last match of the night."