FTR With Dax Launches March Madness Fantasy Tag Team Tournament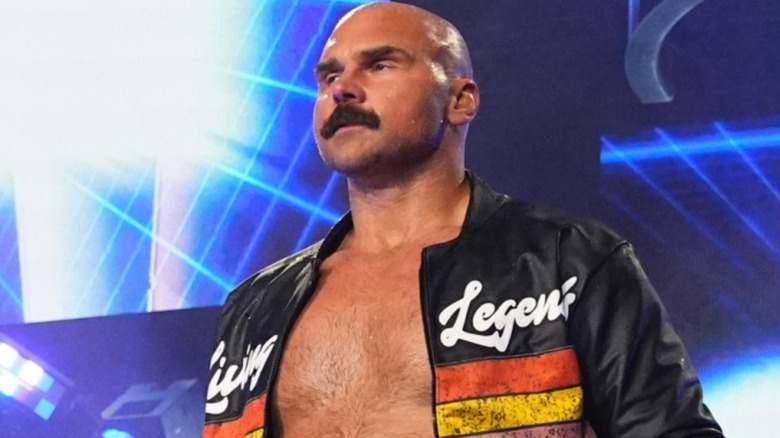 AEW
Despite the fact that he's been inactive in the ring over the last few months, Dax Harwood has kept himself busy with his "FTR With Dax" podcast. As a result, he has often remained a part of the conversation in wrestling due to his honest takes on a number of topics, ranging from CM Punk to Triple H and so many others in between. Harwood insists that he's not looking to stir up any sort of trouble, but debate, on the other hand, might be unavoidable with his latest idea.
Earlier on Friday, the show announced that it'd be holding its own special March Madness-style tournament in honor of the NCAA basketball tournaments on the horizon. Only in Harwood's version, it'll be tag teams battling it out in the fantasy ranks to become the champion.  
Tag Team March Madness brackets and seeds!
Get your own, print, fill out, and play along by going to https://t.co/1fdkNlRNUB!
It's Tag Team March Madness, Wednesday, only on @ftrwithdax ! pic.twitter.com/XHJyZcBB8B

— FTR with Dax Harwood (@ftrwithdax) March 3, 2023
The field for Dax's Tag Team March Madness will consist of 64 teams, including teams from the United States, Mexico, and Japan. Notable teams include The Young Bucks, The New Day, the Usos, Holy Demon Army, Miracle Violence Connection, Gallows and Anderson, and the Briscoes. Harwood noted that his own tag team with partner Cash Wheeler would not be included in the brackets as he "didn't want this to be a self-serving endeavor." 
The tournament will kick off this upcoming Wednesday as part of the next episode of "FTR With Dax." Voting on the match-ups will take place on the show as well and the breakdown for how teams were seeded will be explained at a later time.