Dax Harwood Denies That FTR's Friendship With CM Punk Led To Burial On AEW TV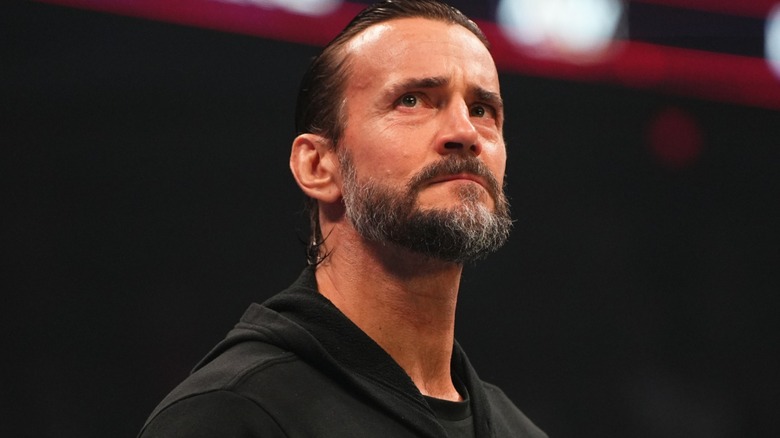 AEW
Dax Harwood has made no secret of the fact that he and CM Punk remain close friends to this day. In an interview with "Inside the Ropes," he squashed the suggestion that their ongoing friendship might have had any negative impact on FTR's booking in AEW.
"AEW has never had an issue with him being my friend," said Harwood. He also acknowledged that he's read online theories that AEW might be punishing FTR with less TV time due to their continued association with Punk after the backstage issues that followed All Out last fall. FTR have not wrestled in an AEW ring yet this year, as Harwood and his partner Cash Wheeler were granted several months off to rest and reflect on their next move with their contracts expiring in April.
Elaborating on the perception of his relationship with Punk among AEW's top executives, Harwood clarified, "He and I are friends; they know that's okay, and they know that I'm gonna have friends. Tony [Khan] or Megha [Parekh], or The Bucks or Kenny [Omega], nobody has ever had a problem with that."
Harwood also reiterated a point he's shared on several occasions –- that he believes Punk has more friends and supporters backstage in AEW than what's been reported online. According to "The Axe," Punk still wants to be involved in the world of professional wrestling, but when asked whether Punk is any closer to returning to AEW, he stayed neutral. 
"I have no idea," he answered, "and if I did have an idea how close we were, there's no way I would tell because there is a mystique in wrestling, there's a wall we have to keep up," he added, "and I think it's f**king fun to keep that wall up sometimes," he said.