Paul Heyman Says The Rock Vs. Roman Reigns At WWE WrestleMania 39 Was Never Realistic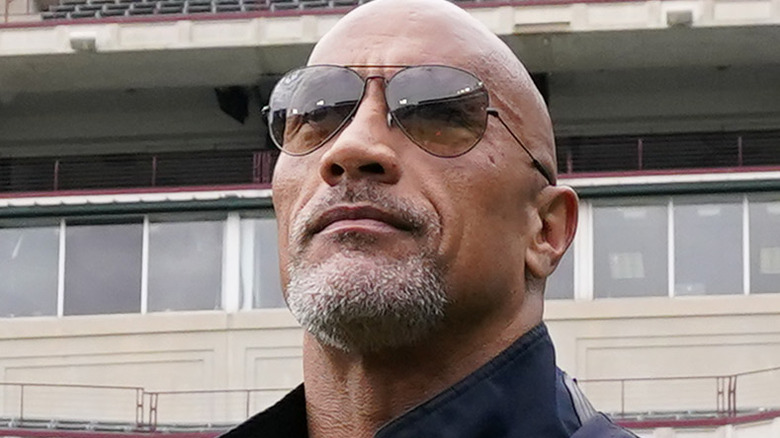 Sam Hodde/Getty Images
Despite several conflicting reports, this year's WrestleMania will not involve the family dream match between Undisputed WWE Universal Champion Roman Reigns and Dwayne "The Rock" Johnson. The match that's never happened but continues to come up every year around WrestleMania season hasn't had much traction according to WWE's Paul Heyman. In an interview with the "Sports Illustrated Media Podcast," he said he never spoke to Johnson about the match despite the constant rumors.
Heyman spoke to Johnson's busy schedule as a hurdle, mentioning that it would be difficult for him to find the time to get back into ring shape with the launch of the XFL, his promotional schedule, and other projects. The Special Counsel to Reigns said although Johnson might be able to run a marathon right now, the cardio it takes to perform in-ring and being in in-ring shape are "two completely different things." Heyman said it requires a specific level of conditioning that's exclusive to the sports entertainment world, empathically stating he doesn't see how Johnson "would've had the time with these projects at this particular moment on his plate."
As far as what the timeline would look like for training to come back in the ring, Heyman believes Johnson would need six-to-ten weeks, and then he'd be "good for the rest of the summer" because of the muscle memory he's built up during his Hall of Fame level career.
'I don't think anybody wanted to pay to see a 15-minute match'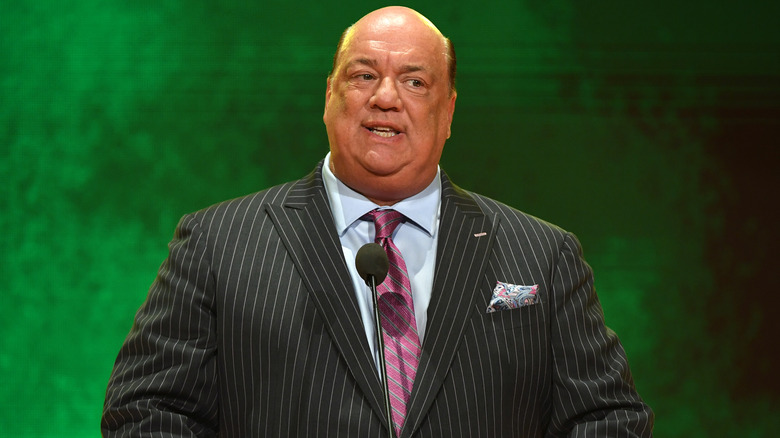 Ethan Miller/Getty Images
Previous reports suggested WWE had known for some time about Johnson not being able to wrestle on the "Grandest Stage of Them All" in April, shifting gears to Cody Rhodes for the spot against Reigns. Despite the concerns about a lack of training, Heyman believes Johnson could've tried to make things work given his high level of knowledge between the ropes, but doesn't believe the fans would've paid to see something that underperformed.
"I bet you just based on his knowledge of the ring, his supreme psychology which made him such a huge star, the people that we have around us to diagram such a confrontation, and just the fact that Dwayne would push himself beyond his own limits, we could've had a good 15-minute match," Heyman said.
"But I don't think anybody would've paid to see the main event of WrestleMania of a fantasy match-up of a dream match between 'The Tribal Chief' Roman Reigns and The Rock himself, I don't think anybody wanted to pay to see a 15-minute match. I think people would pay and rightfully expect to see a far longer story be told in a most exciting and A++++-level fashion. And to that, there just was no way he would've been able to deliver and I don't think he would ever want to disappoint whatever we end up calling the WWE Universe."