Hugo Savinovich Thinks AEW Could Make Thunder Rosa The Next Eddie Guerrero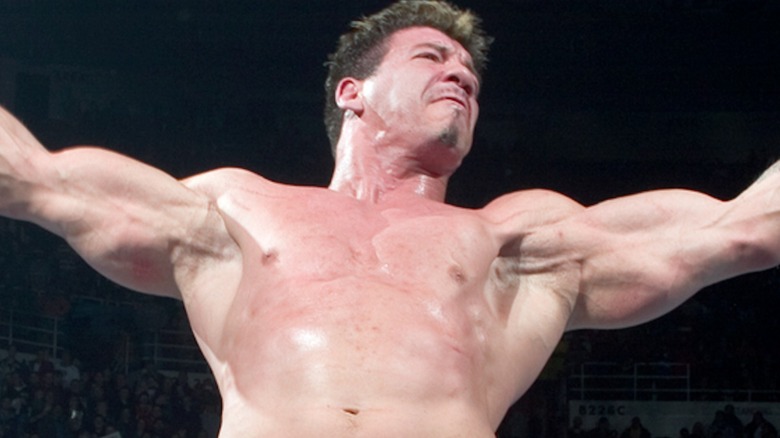 WWE
Prior to getting injured last year, Thunder Rosa was sitting atop the women's division in AEW as its champion. But, despite her reign with the title, not everyone was enamored with how she was being booked during her run with the belt. Former WWE commentator Hugo Savinovich shared his frustrations about how Thunder Rosa was being presented on today's "Busted Open Radio." 
"I was not really happy with AEW with the storylines they were doing with [Rosa]. I thought that, that giving [Rosa] the world title was a step but then they have to build the image of Thunder Rosa," Savinovich stated. In addition to not believing AEW did enough with her while she was healthy and champion, he compared Rosa to the late WWE Hall of Famer Eddie Guerrero, telling her personally that he didn't want to see her enthusiasm extinguished as a result of not being utilized properly. 
"You are in the category of an Eddie Guerrero," Savinovich relayed to her. "I can see talent and you have it, and I just hope that they don't kill your passion."
As she continues to recover in the hopes of joining the roster ranks again soon, Rosa has gotten more involved recently on the AEW Spanish commentary team — a role Savinovich once filled for WWE. During the show, she addressed the state of AEW's Spanish commentary and hinted that there may be changes to come in the future. "We're all growing together to become better commentators," Rosa stated. "AEW is doing other stuff that we haven't announced yet to really reach out and be able to have that accessibility."
If you use any quotes from this article, please credit "Busted Open Radio" with a h/t to Wrestling Inc. for the transcription.