Booker T Believes Brock Lesnar Match Could Be Huge For Omos' WWE Career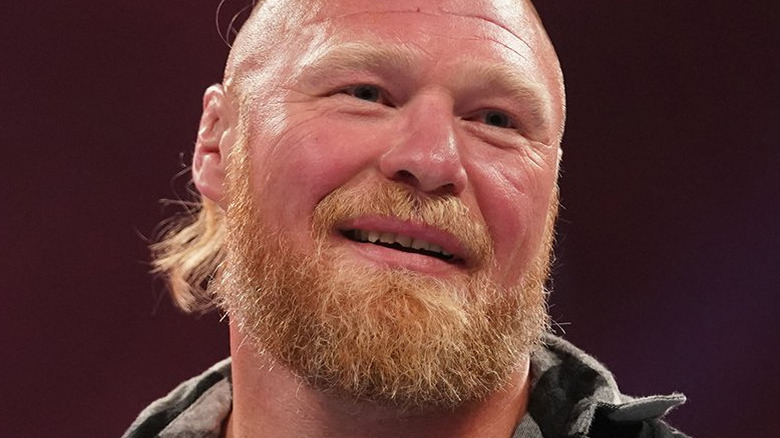 WWE
While the announcement that Brock Lesnar is facing Omos at WrestleMania 39 raised many eyebrows, during his latest "Hall Of Fame," Booker T said it could be a "giving moment for someone like Brock Lesnar." Even though it is unknown how much longer the "Beast Incarnate" will be working for WWE, Booker believes that he "has still got some left in the tank." Considering that, he could see Lesnar and Omos being married to each other for a while, which in wrestling terminology means working together for a long period. 
"Brock is always going to be the one as far as the David vs. Goliath's, he's gonna come back and conquer," Booker said. "But, I really think this could be a really good thing for Omos and Brock Lesnar over a six-month period if it works out that way." While Omos has been in major storylines in the past, from being "WWE Raw" Tag Team Champion with AJ Styles to feuding with Bobby Lashley, this is arguably the biggest opportunity of his career. Booker believes that simply getting a WrestleMania match against Lesnar is "a mark on the belt for him," but it could end up being much more.
"I think for Brock Lesnar to be the teacher in this situation, to teach Omos what it actually really means to be a big man taking on another big man is so, so, so important," Booker T said. "He can learn a lot from this match."  
If you use any quotes from this article, please credit "The Hall Of Fame" with a H/T to Wrestling Inc. for the transcription.