Great Muta Confirmed For WWE Hall Of Fame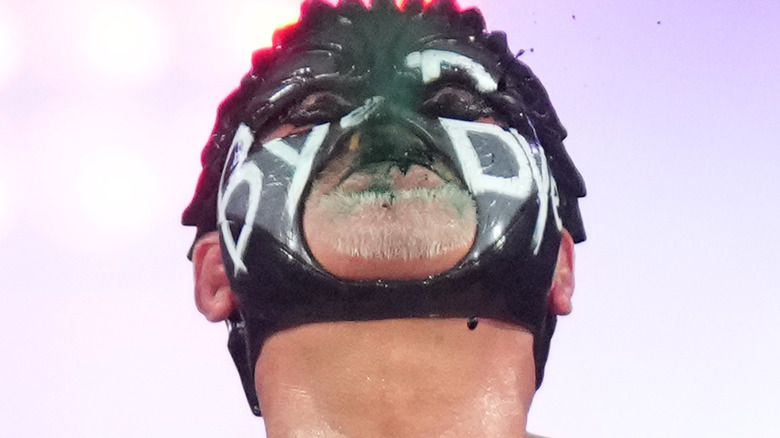 Etsuo Hara/Getty Images
Update 3/15/23, 1:15 pm EST: The Great Muta's induction has now been officially confirmed via Ric Flair on "The Bump."

After days of reports suggesting it could happen, it now seems to be confirmed: Keiji Muto, aka The Great Muta, will enter the WWE Hall of Fame as part of the class of 2023. ESPN is reporting that, as previously expected, Ric Flair will officially announce Muto's entry later today on WWE's "The Bump." It remains unknown whether Flair will induct him during the ceremony, which will stream on Peacock directly after "WWE SmackDown" on March 31. 
Muto will be the second 2023 Hall of Famer announced so far, following Rey Mysterio, whose entry was announced on Monday's "WWE Raw," and reportedly preceding Stacy Keibler, who is believed to be another 2023 entrant. WWE is said to be keeping the list of inductees smaller than usual, with a shorter broadcast planned compared to years past. As of now, it's unknown how many individuals will be part of the 2023 class. Last year saw the induction of The Undertaker, Vader, Queen Sharmell, and the Steiner Brothers, along with Shad Gaspard receiving the Warrior Award.
The Legacy of The Great Muta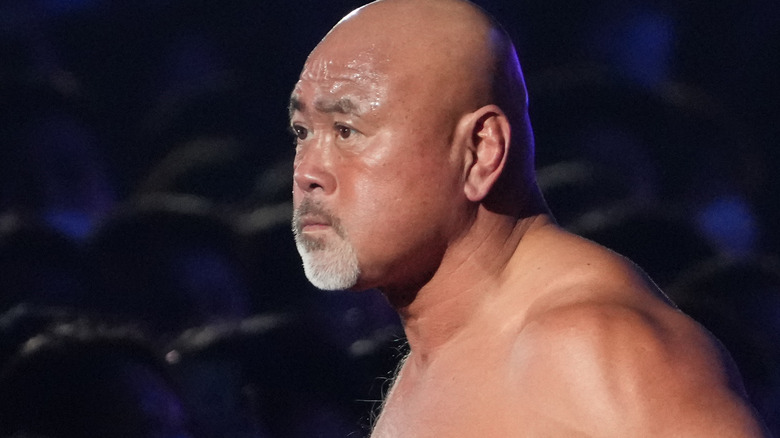 Etsuo Hara/Getty Images
Despite his status as a legendary figure in professional wrestling, Muto's induction into the WWE Hall of Fame is slightly curious, as he's never competed in the company over the course of his lengthy career. Still, it's impossible to deny the impact of The Great Muta on the industry, and the company clearly thought highly of the performer; they recently gave permission for WWE star Shinsuke Nakamura to compete at a Pro Wrestling NOAH event on Muto's farewell tour. Nakamura wrestled Muto there and walked away with a victory. Muto's final match took place on February 21, with NJPW's Tetsuya Naito defeating Muto after nearly 30 minutes.
Flair and Muto shared a rivalry in NWA, wrestling a number of times on both PPVs and at live events. Their feud culminated in a steel cage match featuring Flair, Arn Anderson, and Ole Anderson taking on The Great Muta, Buzz Sawyer, and Kendo "The Dragon Master" Nagasaki. Flair has been open about his high regard for Muto as an opponent, and the 16-time world champion is a natural fit to induct Muto into the WWE Hall of Fame.