AEWxNJPW Forbidden Door 2 Coming To Toronto, Kicking Off Six-Show AEW Canadian Tour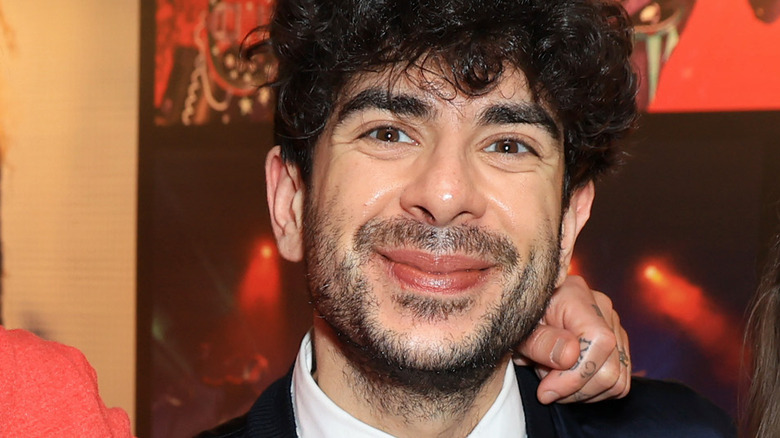 Leon Bennett/Getty Images
AEWxNJPW Forbidden Door 2 is official! In a press release made on the official AEW Twitter account, the company not only announced the date and location of the highly anticipated second Forbidden Door pay-per-view but a six-show Canadian tour running from mid-June through late July. Forbidden Door 2 itself will take place on June 25 at Scotiabank Arena in Toronto, Ontario, Canada. It will be AEW's second time in Toronto. This confirmation nearly matches Spectrum cable TV listings that appeared last month that showed a second Forbidden Door event taking place one day earlier than the now-announced date.
Tickets for Forbidden Door 2 will be going on sale next Friday, March 24 alongside tickets for the rest of the Canadian tour, save for one house show. The rest of the company's tour will see it visiting Hamilton, Ontario for "Dynamite" and "Rampage;" Edmonton, Alberta for "Dynamite" and "Rampage;" Saskatoon, Saskatchewan for "Dynamite;" Regina, Saskatchewan for "Rampage;" and a house show in Calgary, Alberta as part the annual Calgary Stampede. The tickets for the house show in Calgary will be on sale this coming Friday, March 17.
The success and critical reception of last year's Forbidden Door, in spite of the numerous injuries and illnesses causing a number of top stars to miss the event, made a sequel show a matter of when rather than if. AEW President and CEO Tony Khan made clear in a December press scrum that relations with New Japan Pro-Wrestling were holding strong, and that Forbidden Door 2 was "almost certain."