WWE SmackDown Will Head To Puerto Rico Ahead Of Backlash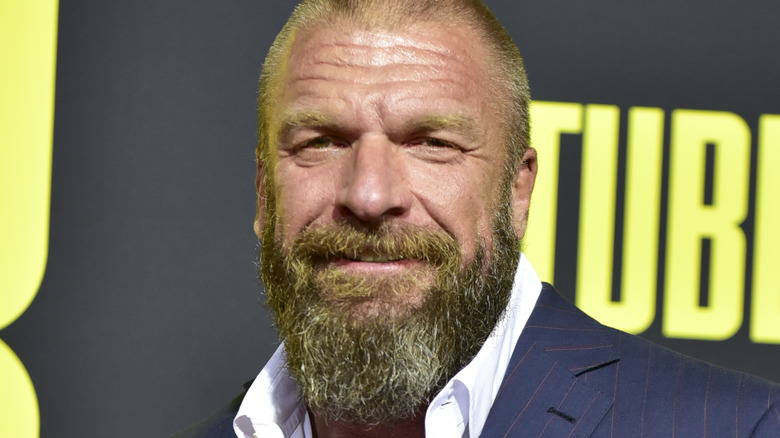 Rodin Eckenroth/Getty Images
Earlier this month, WWE announced that they'll be bringing a premium live event to Puerto Rico, with WWE Backlash taking place in San Juan on May 6. The company has now revealed that Backlash won't be the only show in Puerto Rico that weekend, as "WWE SmackDown" will take place in the same arena, the Coliseo de Puerto Rico José Miguel Agrelot, the night before.
Along with the announcement of Backlash, WWE revealed that Grammy award-winning rapper and former WrestleMania competitor Bad Bunny will act as the host of the PLE. Though nothing has been said about Bad Bunny appearing on "SmackDown," it seems likely the star will make some kind of appearance on both nights.
So far, Bad Bunny has only been announced as the host for the event, with no indication that he'll be getting back into the ring. However, with the "Bullet Train" star recently referring to his WrestleMania 37 performance as the "best day of [his] life," it shouldn't come as too much of a surprise if Bad Bunny gets involved in the action, or possibly sets up a match for another event down the line.
Though WWE has held live events in Puerto Rico in the recent past, it's been quite some time since they brought a televised or premium live event to the territory. WWE's New Year's Revolution pay-per-view in 2005 marks the last time the company held any kind of televised event there, and this May's "SmackDown" will be the first time the show will be held in Puerto Rico. Combo tickets to attend both events go on sale Tuesday, March 21 at 10 am EST, with announcements on the availability of individual tickets to come.