Kenny Omega Says AEW Was Never About Competing With WWE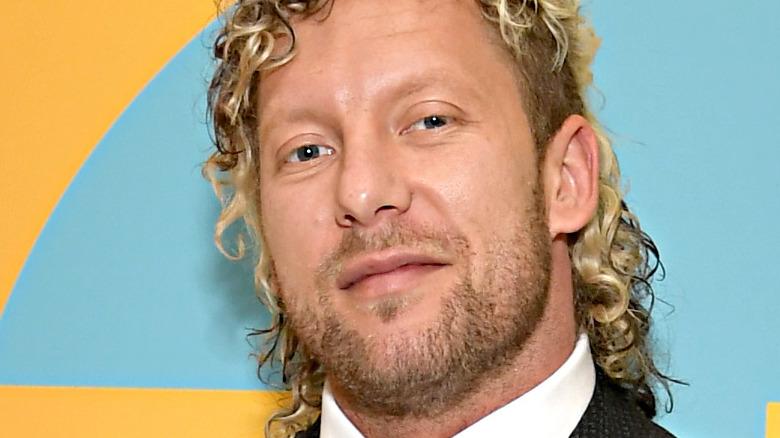 Emma Mcintyre/Getty Images
Four years ago, Tony Khan's AEW became a reality, and ever since its inception, it's been hailed as not only an alternative option for professional wrestlers but specifically for the likes of WWE. But Kenny Omega, an Executive Vice President at AEW, has never looked at WWE as direct competitors. 
In an interview with "CBC Radio," he expanded upon AEW's most important function — telling different stories.
"In professional wrestling, there are a lot more people doing it than you'd probably realize," Omega told CBC Radio. "And there are a lot of people with a lot of big dreams that just don't have the platform to show just how talented they are."
For Omega, it's simply been about giving performers that platform, which he's most proud of. "AEW, for me, is being able to show the world some of the men and women who maybe wouldn't have had a voice or wouldn't have had the stage to show what they do best." 
It was never about competing with WWE for Omega, even though Khan recently stated that there's a "real war" between the two promotions. Omega said the idea of AEW was to allow stars to tell different stories and flex their own creativity.
"I think it has allowed for just, I would say, more variety," Omega added. "And that's why I'll never say that we went into this to compete with WWE. I just want to give people the option to see things that are different stories that you might not be able to see there." Omega's contract with AEW is set to expire sometime before 2024, which has led to plenty of chatter surrounding the possibility that he could end up in WWE down the road.
If you use any quotes from this article, please credit "CBC Radio" with a h/t to Wrestling Inc. for the transcription.