Road Dogg Says MJF Fan Incident At AEW Revolution Wouldn't Happen In Today's WWE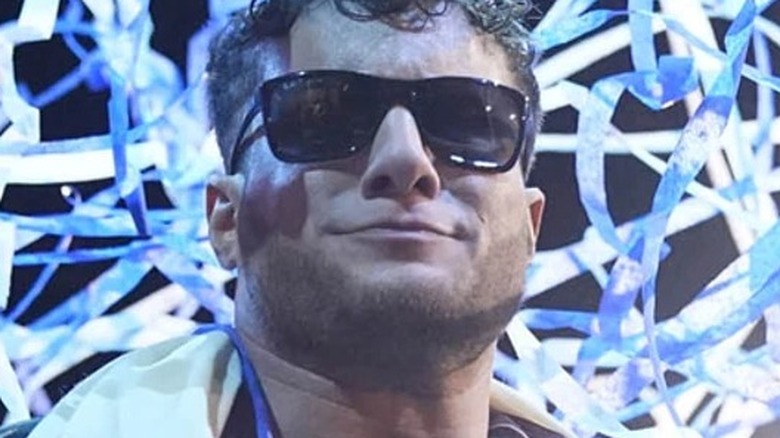 AEW
During his Iron Man match against Bryan Danielson at AEW Revolution, MJF made his way into the crowd, took a potentially alcoholic drink from a woman, and threw it on her child. This caused much controversy, with the company reportedly flying the mother and child out to "AEW Dynamite" the following Wednesday as a result of MJF's actions. Many have shared their opinions on the incident, such as Ric Flair, stating that they do not believe this was the best way to get heel heat. WWE Hall of Famer "Road Dogg" Brian James seemingly agrees with those criticisms, as he discussed the situation and what would have happened if a WWE star threw a drink on a child during "Oh You Didn't Know."
"To me, that's not a good thing unless that was a plant or somebody's kid and they knew that it was okay to do that," James said. "I don't think it's good ... I'm thinking about it from a corporate standpoint and I can tell you this much, we wouldn't do that on one of our shows and if the individual did it on one of our shows, they would probably be punished for it."
While it has not been revealed if MJF was punished for the incident, the child was reportedly taken backstage following the event, which James addressed as well. "The kid getting backstage was all them trying to make up for the talent going into business for themself," James said. "That's not a negative and he ain't the first one to do it ... from a business standpoint that's exactly why they went into crisis-control mode."
If you use any quotes from this article, please credit "Oh You Didn't Know" with a H/T to Wrestling Inc. for the transcription.