Kevin Owens And Sami Zayn Finally Reunite On WWE Smackdown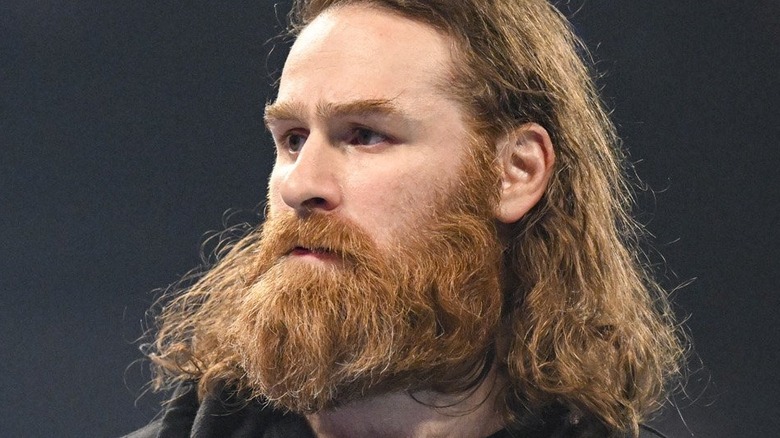 WWE
Since turning his back on Roman Reigns (and by extension, The Bloodline) in January, Sami Zayn has been on a mission. But he knew he couldn't do it alone. And after weeks upon weeks of plainly laying that all out for his best friend Kevin Owens to hear, after weeks upon weeks of near-beatdowns and some actual beatdowns, "The Prizefighter" grabbed and embraced Zayn as "WWE SmackDown" concluded Friday night.
But things looked far less rosy at the start of the night. Cody Rhodes kicked things off, and after once more acknowledging his WrestleMania 39 opponent, asked K.O. to come to the ring. He obliged, but "The American Nightmare" wasn't done there, and proceeded to call Zayn to the ring as well. Owens stated that he had heard everything Sami had to say. But Zayn cut him off, stating that he hadn't heard everything K.O. had to say, and he wanted to. So with that in mind, and taking into account that Sami had recently said that they didn't even need to be friends to work together, Owens had a simple message.
"Why would I fight for someone who doesn't even want to be my friend?"
Zayn proceeded to approach K.O. in the arena parking lot, telling him they're brothers and that he loves him, only for Owens to drive off. Still, Zayn had to come face-to-face with Jey Uso later in the evening. Eventually things took a turn, with Jey attacking Sami. Soon, his brother Jimmy came to the ring to continue the beatdown. That's when K.O.'s music hit, and after clearing The Usos from the ring, he embraced Zayn in front of a packed crowd in Kansas City, Missouri that was more than thrilled to see it happen.