Teddy Long Doesn't Blame Brock Lesnar For Declining To Work With Bray Wyatt At WWE WrestleMania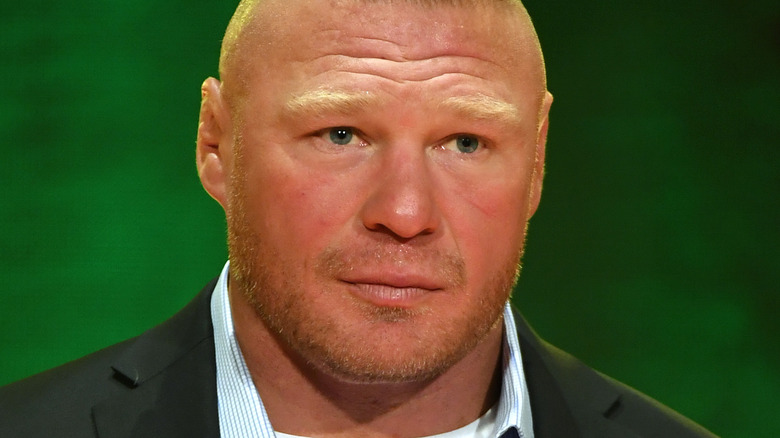 Ethan Miller/Getty Images
The status of Bray Wyatt heading into WWE WrestleMania 39 is very much up in the air at the moment as he is reportedly dealing with a physical issue. While he seemed to be heading toward a collision with Bobby Lashley, the "Eater Of Worlds" was slated to potentially face Brock Lesnar at the show. The "Beast Incarnate" apparently rejected the idea of facing Wyatt, but that is something Teddy Long wasn't surprised about. 
During an interview with "WrestleBinge by SportsKeeda," the WWE Hall Of Famer admitted he didn't blame Lesnar for rejecting a match against Wyatt. Instead, Lesnar is now going to be facing Omos in singles action, with the two big men having their match confirmed. "That's not his niche, so I don't blame him," Long said about Lesnar rejecting a Wyatt encounter. "You do what you're told if they ask you, but 'why should I?'"
WWE did shift gears to having Wyatt and Lashley start a feud with Wyatt's classic mind games starting. However, Long admitted that he doesn't want to see that match either. "That just doesn't do anything for me," the former General Manager claimed. Right now, Lashley finds himself in limbo as it is unknown whether or not Wyatt will end up being able to make WrestleMania, but Dave Meltzer has claimed he should be back "very soon," which could lead to that encounter taking place.

If you use any of the quotes from this article, please credit "WrestleBinge by SportsKeeda" with a H/T to WrestlingInc. for the transcription.