Chris Jericho Talks About His Experience On The Masked Singer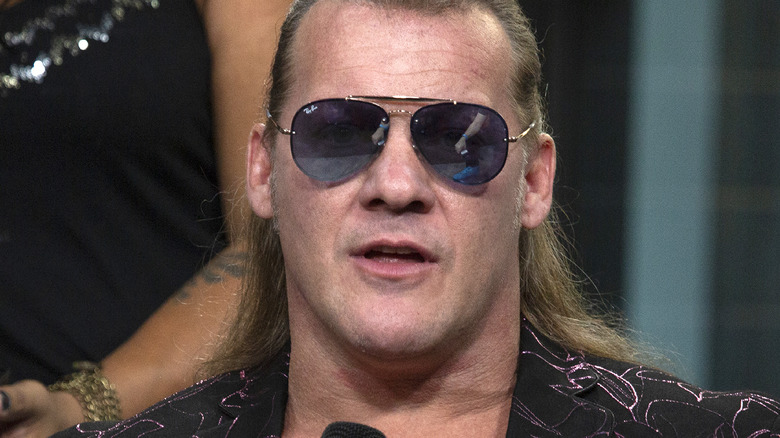 Santiago Felipe/Getty Images
Chris Jericho has always wanted to be a wrestler and a rock and roll star, but it's unlikely he ever expected that would lead to him singing on a television show inside a Dinosaur bride. However, that's exactly what Jericho did during his time on "The Masked Singer" last year, and he told "Rock 96.7" that the show is "very serious" about keeping the identity of the celebrities hidden. 
"Nobody knew who I was other than the handful of production people, maybe 10 people knew who I was," he said. "It was actually one of the best shows ever because you don't have to talk to talk to anybody. You didn't have to stand around and have that uncomfortable silence ... you're wearing a plastic kind of silver mask and a ninja outfit."
Jericho's voice was quickly picked up by wrestling fans who watched the show, but despite his success with Fozzy, the AEW star was eliminated in week eight. Despite that, he admitted that "it was a blast" even though he'd turned it down two or three times beforehand.
"It was a lot of fun. I thought I did great It was actually funny, I was expecting to go a little bit further in it and so were the producers, and when I didn't I think everyone was surprised," he said. "That's why I was like, 'that's why you never let the fans decide, they don't know what's best, ever.'"
If you use any quotes from this article, please credit "Rock 96.7" with a H/T to Wrestling Inc. for the transcription.