Johnny Gargano Provides Update On Tommaso Ciampa, Potential DIY Reunion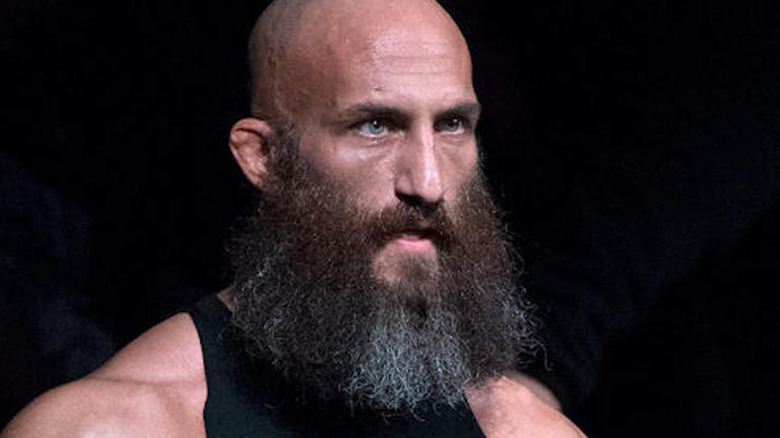 WWE.com
Johnny Gargano has been on the main roster for some time now, but much like famed cartoon legend Poochie, his current run in WWE has people asking "Where's Tommaso Ciampa?" Such was the case in a recent interview with "Catch Club" where Gargano updated fans on the condition of his on-again-off-again tag partner.
"He's currently rehabbing," Gargano explained. "He's trying to get back. He's one of the toughest, most resilient guys I've ever met ... What he's had to put his body through to do this is so inspirational — the amount of surgeries he's had, the amount of times he's come back, the amount of time and effort he's put into this — and being great at this." Ciampa is currently recovering from a hip labrum injury. However, there remains no timetable for his return.
As for a possible DIY reunion whenever Ciampa re-enters the fray, Gargano hopes the "really awesome story" of the tag team can be told in full while noting that Ciampa is in "good spirits" and hopes to return to action soon.
"You never know. I think as long as me and Tommaso Ciampa are in the same company, or in wrestling in general, we'll always be linked together," Gargano said. "There's always that idea of what would happen if DIY was on 'Raw' or 'SmackDown' and the dream matches that could come of that."
But until that day comes, Gargano will find new ways to keep himself occupied, such as with his "NXT" feud with Grayson Waller. Originally named as a stand-in for Shawn Michaels, the rivalry became bitterly personal when Waller invaded Gargano's home. That led to Gargano to ask for an Unsanctioned Match at Stand & Deliver.