Claudio Castagnoli Agrees To Defend ROH Title Against Eddie Kingston At Supercard Of Honor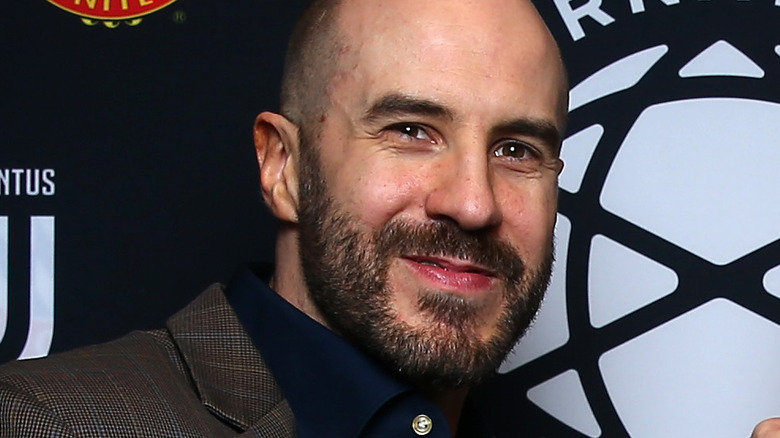 Mike Stobe/international Champions Cup/Getty Images
Ring of Honor's Supercard of Honor pay-per-view is right around the corner. It's scheduled to take place next Friday night, March 31, from the Galen Center in Los Angeles, California. Until now, four matches — all championship bouts — had been announced for the show. We can now add a fifth, as Thursday night on "ROH on HonorClub," ROH World Champion Claudio Castagnoli agreed to put his title on the line against Eddie Kingston.
Of course, these two wrestlers have a storied history together that can be traced through IWA Mid-South, CZW, Chikara, and even ROH. This past week, Castagnoli alluded to the "unfinished business" between him and Kingston, though with the added jab of "probably more for him than for me." As far as recent showdowns between the two, though, you'd have to go all the way back to their Chikara days in 2011, when Castagnoli defeated Kingston.
Fast forward to the present, and while both performers are under the All Elite Wrestling umbrella, it's clear between the two who's tasted more success recently. That would be Castagnoli, who is currently enjoying his second reign as ROH World Champion. In his previous six-year stint with the promotion, he was even able to win the ROH World Tag Team Championship on two occasions alongside Chris Hero. Kingston, despite spending nearly eight years with the ROH from 2006 through 2014, never tasted championship gold.
So will this finish any pending business between the two wrestlers once and for all? Knowing both competitors, but especially Kingston, something says it won't be that simple.