Konnan Likes MJF Living His Gimmick, Claims Rey And Dominik Mysterio Travel Separately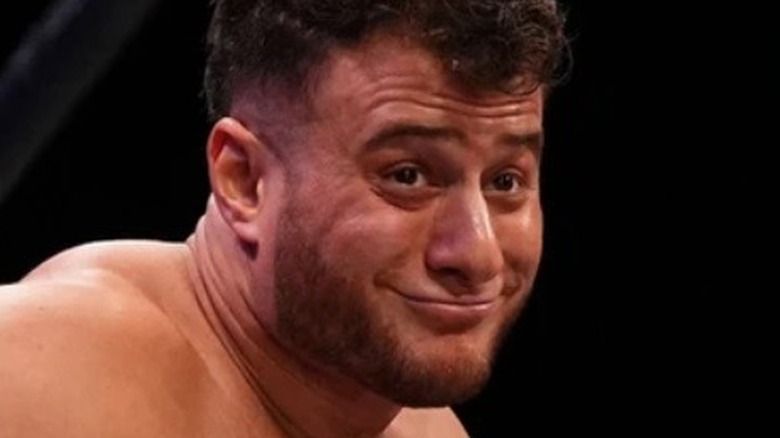 AEW
AAA booker Konnan has been in the news a bit recently, whether due to his appearance after "AEW Dynamite" this week to support AAA Mega Champion El Hijo del Vikingo, the announcement that he'll be inducting Rey Mysterio into the WWE Hall-of-Fame, and his statements on some of the more controversial happenings going on in AAA right now. But another thing occurred this past week, which was Konnan talking about one thing he loves in wrestling: keepin' it kayfabe.
During a mailbag episode of his "K100 w/Konnan & Disco" podcast, Konnan discussed the art of always keeping it kayfabe, and named a few individuals that do so. "Today, Teddy Hart. 1000%," Konnan said. "Juventud, 1000%. Just nobody lives the gimmick. There is no kayfabe. That's why I like MJF, because he does do old-school kayfabe."
Konnan then proceeded to tell a story about Mysterio and his son, Dominik Mysterio, and how the two of them are trying to keep kayfabe alive as well.
"I'll give you an example," Konnan said. "I was talking to Rey Mysterio the other day, and he was driving alone. I go, 'Why aren't you driving with Dom?' He goes, 'Cause we're kayfabing people.' I go, 'That's excellent.' But most people don't kayfabe. They take pictures together. 'That was a great match last night, I really respect you.' Or they're eating together. And I'm like, 'dude.' There is something to kayfabe."
If you use any of the quotes in this article, please credit Keepin it 100 with Konnan and provide a h/t to Wrestling Inc. for the transcription