MVP Disputes WWE 2K23 Depiction: 'It Looks Like They Put My Head On Paul Heyman's Body'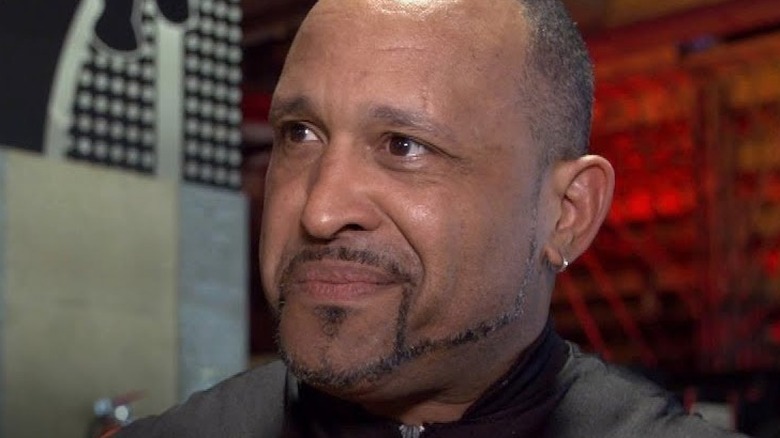 WWE/YouTube
MVP might be part of the "WWE 2K23" video game this year, but he admitted to "After The Bell" that he is offended by the render that has been created of him. 
"It looks like they put my head on top of Paul Heyman's body in the cheapest possible suit anybody could find," is how the former United States Champion summed up his character in the game. It's something that MVP has been vocal about on social media ever since his character was showcased, and a big reason for that is down to the clothing that he is wearing. 
Ever since returning to WWE, MVP has been seen sporting some great suits with pocket squares and flower lapels, but they're nowhere to be seen on his character in the game.
"I don't know who at 2K I upset at the WWE Games, I don't know whose parking space I took, I don't know whose girlfriend I may have stolen away, I don't know. But somebody there has zero respect for me and my accomplishments," he said. "Whoever those game developers are, they have a personal issue with me."
It's something that MVP is seemingly not holding back on either, claiming that he is going to be talking with his lawyers about his render this year. "What WWE Games did to my rendering with that suit and tie is absolutely unspeakable," he said. "They can write those wrongs because I'm offended, and I think the WWE Universe is offended as you can see by the feedback on social media." 
Of course, 2K tends to add updates throughout the year, so whether a change will be made to MVP's clothing remains to be seen.
If you use any quotes from this article, please credit "After The Bell" with a H/T to Wrestling Inc. for the transcription.