Britt Baker Questions Thunder Rosa Not Coming To Work While Making Personal Appearances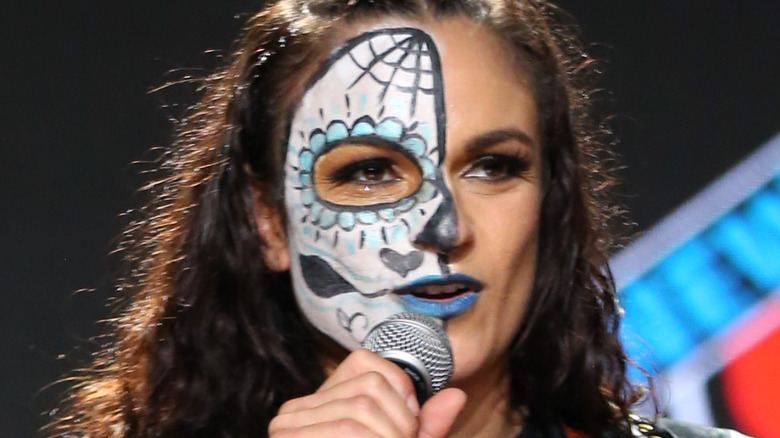 Bennett Raglin/Getty Images
It has been previously reported that Dr. Britt Baker, D.M.D. and Thunder Rosa do not get along. It appears that the 2022 women's Owen Hart Foundation Tournament winner still wants clarification on why an injured Rosa was still doing personal appearances while absent as the reigning AEW Women's World Champion last year.
"I stand by everything I said because I still have the same question," Baker told Slam Wrestling. "You are traveling all over the place for other projects but you're not coming work where you are the champion? I have that question. I want to know why. I am just asking that question because I'm very passionate and protective of AEW. Anyone can call me a bully but I stand by that and that question still hasn't been answered to this day."
The details of Rosa's injury emerged prior to the All Out event last summer, but AEW CEO Tony Khan initially opted to crown an interim AEW Women's World Champion at that pay-per-view rather than have the Mexican-born wrestler relinquish the gold. Three months later, it was determined that Rosa would hand back the championship and that her reign officially ended on September 4, 2022. 
Rosa has been working on various projects while on the sidelines, including recording an album. The 36-year-old recently returned to AEW as a Spanish commentator, and it's said that she attempted to bury the hatchet with a small portion of the women's locker room; Rosa allegedly had heat with a handful of talent for various incidents, such as working stiff in the ring.