Dax Harwood Sees A Path For CM Punk To Return To AEW: 'He Has To Finish His Story' - Exclusive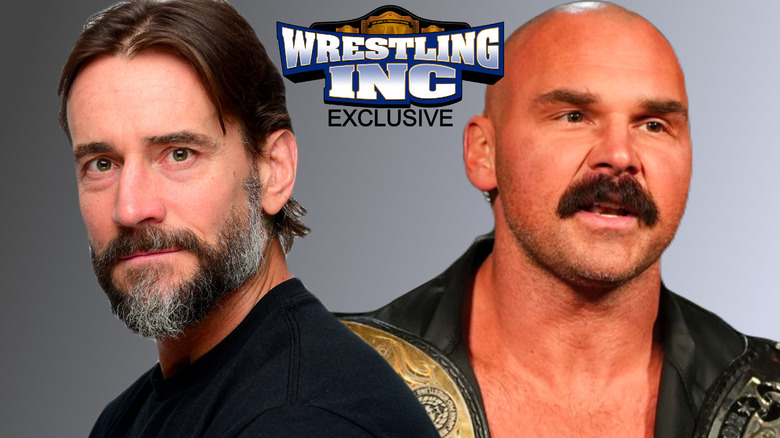 Vivien Killilea/Getty Images | AEW
CM Punk continues to be a talking point several months after he reportedly had a backstage altercation with The Young Bucks and Kenny Omega in September. The former AEW World Champion hasn't been seen on screen since the All Out media scrum thanks to the fallout from "Brawl Out," and the fact that he tore his triceps en route to winning the title for a second time. Now, the question remains: Will Punk return to AEW once he is medically cleared to compete?
AEW star Dax Harwood, who is a noted friend of Punk, recently spoke to Wrestling Inc. contributor Sean Neumann in a forthcoming exclusive interview this week ahead of his live podcast taping this Thursday in Los Angeles, and addressed whether he sees a path back to AEW for the controversial star.
"Well, I've always been a pretty optimistic person, even to the point where it's failed in my life and made me fail," Harwood said. "I feel like yes there is, and I feel like there could be a point that he comes back. I do also feel that he should come back and he has to finish his story. If he comes back, I want him to come back with a clear head and a clear mind, because he deserves to have a finish to his career that he wants."
Harwood stated that regardless of what anyone thinks, he believes Punk is "a future Hall of Famer" and "one of the greatest wrestlers of all time" when it comes to being a draw and having a personality. Ultimately, he wants Punk to have the peace of mind of finishing his career on his own terms.
"If him coming back and ... finishing his storybook career here gives him a peace of mind," Harwood added, "then I think it should happen and will happen."