WWE Now Leaning Toward Tag Team Title Match Main Eventing Night One Of WrestleMania 39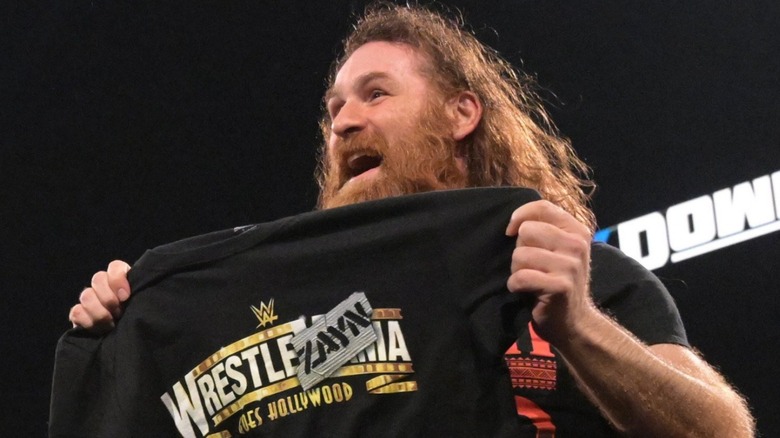 WWE
There has been a lot of speculation about which match would get the honor of being the main event for Night One of WrestleMania 39. Since the Royal Rumble, it's been crystal clear that Roman Reigns vs. Cody Rhodes would close out the weekend. However, there's been much more uncertainty about the other prime slot. 
For quite some time, it's been believed that the "SmackDown" Women's Championship match between Charlotte Flair and Rhea Ripley might likely get the nod, especially since one of the women's matches didn't main event at last year's show. However, momentum has been picking up for the Unified WWE Tag Team Championship bout — Sami Zayn and Kevin Owens vs. The Usos — as of late, given the length and heat attached to Sami Zayn's story with The Bloodline. According to Fightful Select, while a final decision still hasn't been made, the decision-makers backstage are now leaning toward the tag battle grabbing that spot, with many behind the scenes already operating under the assumption that that'd be the call. 
To this point, neither of the women has been told as to the planned placement of their match. However, it is believed that the four parties involved in the tag team title contest have been informed they should prepare to be in Night One's main event. If that holds true, it would mark a historic first in its own right for WrestleMania as no tag team championship match has ever headlined the company's marquee event. 
A final decision is expected to come during Saturday morning's production meeting that should cement all plans for that evening's card.