Update On Which Match Is Expected To Headline Night One Of WrestleMania 39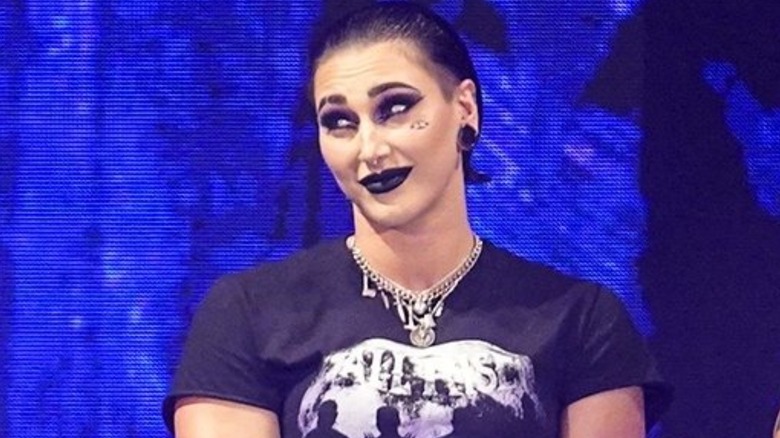 WWE
All signs seem to be pointing heavily at a pair of women headlining Night One of WrestleMania 39. While Cody Rhodes vs. Roman Reigns for the Undisputed WWE Universal Championship has been slated to cap off Night Two for some time, there has been some discussion in wrestling circles as to who'd get the honors for the first evening. Yet with all the possibilities being tossed about, the dust appears to have settled on Rhea Ripley vs. Charlotte Flair for the "SmackDown" Women's Championship. 
Earlier reports suggested that the powers that be were leaning towards a women's match closing out the night, with the "SmackDown" Women's Title defense emerging as the "stronger" option over Bianca Belair vs. Asuka for the "Raw" Women's Championship. The latter match didn't come together until after Asuka's victory at Elimination Chamber whereas its "Raw" counterpart has been inked since Ripley made her challenge decision known shortly after her Royal Rumble victory. WWE further seemed to hint at the direction of things in Ripley's "Stranger Things" WrestleMania trailer, which alludes to the pressure she might be feeling in the coming main event. 
The latest Wrestling Observer Newsletter claims "political reasons" are behind the Ripley-Flair decision instead of a bout like Seth Rollins vs. Logan Paul or the projected match between The Usos vs. Kevin Owens & Sami Zayn. There had been backstage concern about the optics of headlining both nights with men's matches after the women had finally gotten their due in recent years, with many seeing that as being a step backward for the progress made.