Cody Rhodes Aspires To Be The Biggest Wrestling Superstar On The Planet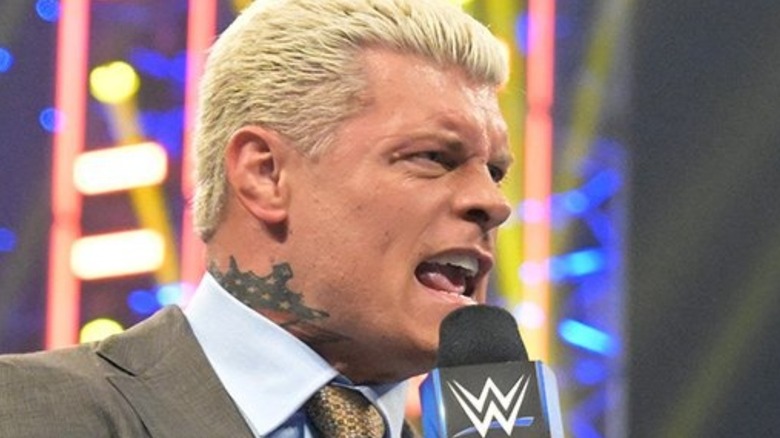 WWE
Cody Rhodes has been putting in the work. After exiting WWE several years ago, Rhodes bet on himself, believing in his ability to carve a different path in professional wrestling than the one that was laid out for him – Stardust at that point. He did a worldwide tour across several promotions, crossing name after name off his bucket list of wrestlers he wanted to grapple with. And in the process, he helped launched another major U.S. wrestling company that, years in, looks to be on stable ground. But the lure of WWE and one day holding the WWE Championship that eluded his late father, "The American Dream" Dusty Rhodes, brought him back to where he got his start.
Since his return at WrestleMania 38, Rhodes' star has never shined brighter. As a title shot against Roman Reigns for the Undisputed WWE Universal Championship nears at this year's WrestleMania, his main goal is within reach. But that may not be good enough anymore for "The American Nightmare." 
"I want to be the best wrestler in the world, the biggest superstar on the planet for many reasons," Rhodes shared with Esquire.
Crediting his wife Brandi and daughter Liberty, he strives for greatness as a way to pay back their unwavering support to chase his dreams.
"They'll be at WrestleMania and be able to see what we do all this work for — the time away that I do spend — what it culminates with." 
For Rhodes, he hopes that means championship gold and a new level of respect that comes with it for one of wrestling's royal families.