George Kittle Talks WWE Future, Says Triple H Has His Number And He'll Always Return Those Calls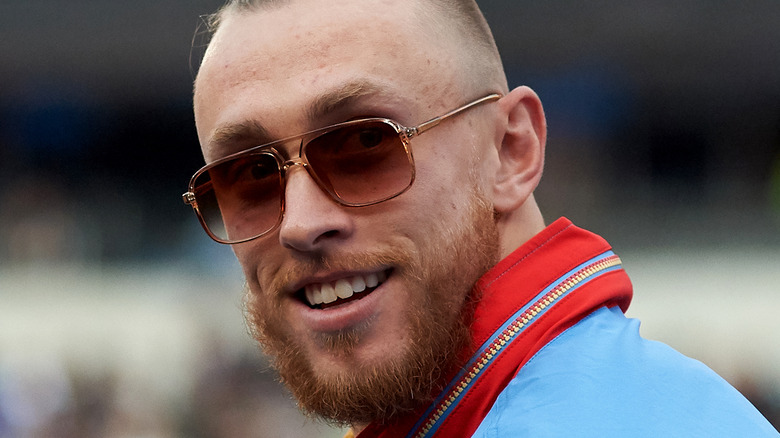 Unique Nicole/Getty Images
During the WrestleMania 39 pre-show, San Francisco 49ers tight end George Kittle spoke about his future with WWE. 
On night one of WrestleMania 39, Kittle was in the crowd, but later got into the ring to help a returning Pat McAfee beat up this year's WrestleMania host, The Miz. The last time McAfee was in a WWE ring was at last year's SummerSlam, where he defeated Baron Corbin.
"It was a dream," said Kittle. "I felt like a 13-year-old kid. You know just out there, 'Hey, we want you to truck stick a guy, professional at it, and then you are going to raise your hand in the ring with Pat McAfee.' Like, who would have thought? I'm not going to stop smiling for eight months. What a fantastic moment. You know what, Pat McAfee and Mr. H — they have my phone number, and I'll always return those calls, baby."
As noted, Kittle has shared his love of WWE in the past, from impersonating Dwayne "The Rock" Johnson to hanging out with former "SmackDown" Women's Champion Bayley. Another example was before the 2023 Royal Rumble, when in an interview on the "Murph & Mac" podcast, shared what he and his teammates would do if they were in a Royal Rumble match. He went as far as saying that he would win the match because he "knows what he's doing in there." 
In that same interview, the NFL star shared that he was "open to all opportunities" about stepping into the ring.