Bianca Belair Defeats Asuka To Continue Historic WWE Title Reign And WrestleMania Undefeated Streak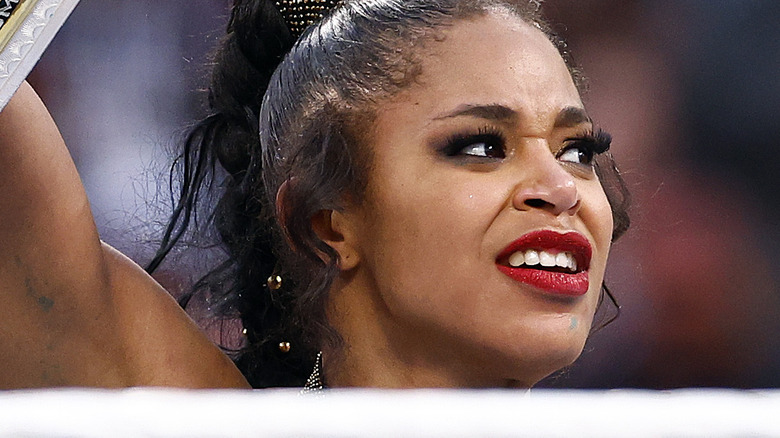 Ronald Martinez/Getty Images
"The Streak" at WrestleMania was first made iconic by The Undertaker, but it seems that record may now shift onto another top WWE superstar. Bianca Belair defended her "Raw" Women's Championship during Night Two of WrestleMania 39 against Asuka, securing her third straight victory at "The Grandest Stage Of Them All," and continuing her undefeated streak. 
The match between the two far exceeded the underwhelming build, with highlights from the match including Belair slamming Asuka on the outside floor with a powerbomb and the closing sections seeing Belair turn an "Asuka Lock" into her own signature move, the K.O.D (Kiss of Death), for the victory.
Not only is Belair's win starting a dominant streak, but the 33-year-old has also always appeared at WrestleMania in a marquee match, with all three involving women's world championships. 
Belair's previous two matches at the WWE's version of the Super Bowl included main eventing her first WrestleMania against Mercedes Mone aka Sasha Banks, winning her first WWE Women's Championship following a Royal Rumble win. At last year's WrestleMania 38, Belair defeated Becky Lynch to win the "Raw" Women's title, the same belt she successfully defended against Asuka.
The only other WWE talent, past or present, who has a better undefeated record at WrestleMania is RVD, who currently holds a 4-0 record. Although it remains to be seen if Belair can get into the 20-straight victory territory that The Undertaker did, the year-long champion is heading in a great direction. As far as what's next for Belair, during an exclusive interview with WrestlingInc., she stated a desire to pass Lynch as the longest-reigning "Raw" Women's Champion, which she is about 50 days shy of.