Tim White Loved Working For WWE, Said 'I Can't Believe They Pay Me For This,' According To His Brothers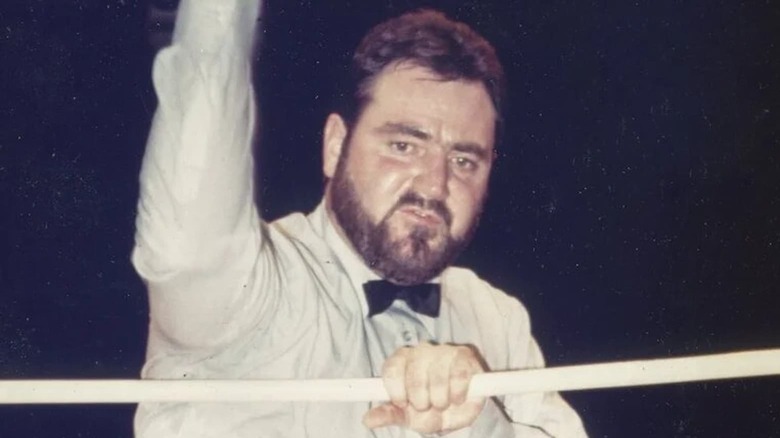 WWE
This past Friday night, the late Tim White was inducted into the WWE Hall of Fame Class of 2023 as the Warrior Award. White, beloved by wrestlers and fellow referees alike, passed away last June at the age of 68 years old, leaving his brothers Tom and Pat to accept the award on his behalf. Speaking to WWE's Cathy Kelley, they expanded further on just how much Tim loved the work he did.
"It was his life, his passion. I mean, it wasn't work for him." Tom said. "They say if you love your job, you never work a day in your life. Well my brother was a bum [laughs], because he just hung around and had the best time of his life. That's what he would tell me. He would say, 'I can't believe they pay me for this, I'm having a blast.'"
White started refereeing in the 1980s while working as Andre the Giant's agent at the time. It wasn't until after Andre's death that he began to work full-time as a referee. White also refereed one of the most iconic matches of all time, The Undertaker versus Mankind in a Hell In A Cell at King of the Ring in 1998. Unfortunately, he suffered a shoulder injury in a 2002 Hell In A Cell match, and had to step away for good after re-injuring that shoulder in 2004 at WrestleMania.
Through it all, though, he kept a positive attitude. "40 years never dampened his enthusiasm. And I mean, that's rare," Tom added. "Because sometimes in life, things wear on you or whatever. But, the travel, he just enjoyed being around such talented people. It was amazing. It was a life well-lived because he truly enjoyed every moment of it."
If you use any quotes from this article, please credit WWE with a h/t to Wrestling Inc. for the transcription.