Tony Khan Hypes Upcoming AEW Dynamite Announcement As 'One Of Our Most Important'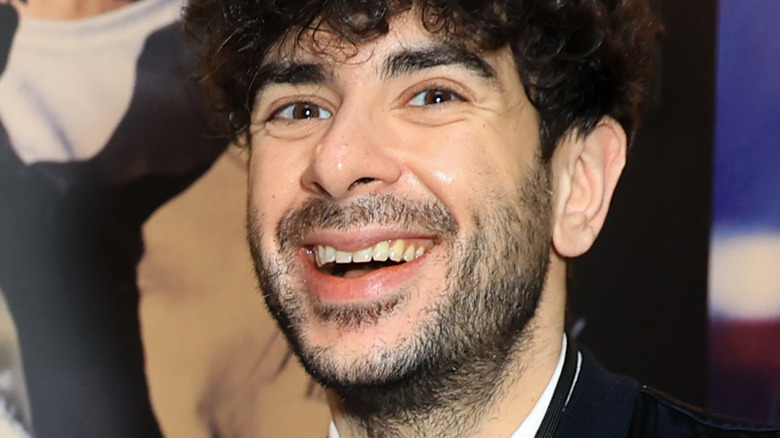 Leon Bennett/Getty Images
This week's "AEW Dynamite" emanates from the UBS Arena in Long Island, New York, and AEW President Tony Khan continues to hype up an important announcement.
Tuesday night, Khan took to Twitter to state, "I believe tomorrow will be one of our most important Wednesday Night 'Dynamite' shows we've done, with great wrestling and story [plus] one of our most important announcements ever in AEW tomorrow on TBS!"
Khan has become notorious for hyping up "major" announcements, with the last one being that AEW was premiering its "All Access" reality show to coincide with Adam Cole's return to the ring. It remains to be seen what exactly Khan has planned for tonight, but there are two announcements that fans have been anticipating — AEW's United Kingdom debut and the possible addition of a Saturday show.
AEW began teasing in November that the company would host their first two events in the U.K. in 2023, and that has yet to be officially announced. Vickie Guerrero, Chris Jericho, and Jeff Jarrett have also discussed a potential debut in London, but so far the company has only announced a six-show tour in Canada throughout the end of June into July.
Regarding a potential Saturday show, F4WOnline previously reported last month that AEW and Warner Bros. Discovery were closing in on a deal to announce a one-hour wrestling show that would air on Saturday nights. The show did not yet have a title, but the announcement was expected to be made within a month. Tonight's announcement would line up with that timeline if the report is accurate.