Freddie Prinze Jr. Calls Cody Rhodes' WWE WrestleMania Loss 'The Worst Ending A Movie Could Have'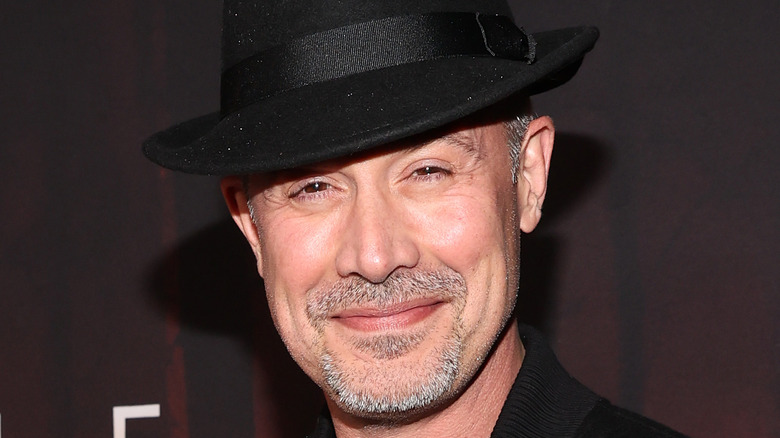 Jesse Grant/Getty Images
This past Sunday, Cody Rhodes challenged Roman Reigns for the Undisputed WWE Universal Championship in the main event of WWE WrestleMania 39. Reigns defeated Rhodes, continuing his monumental run to the disappointment of many fans. Count actor and former WWE writer Freddie Prinze Jr. among those fans. Prinze spoke about the match on his "Wrestling With Freddie" podcast, questioning the logic behind the decision to have Rhodes lose.
"It was a good weekend for the WWE," Prinze said. "It just was a really bad weekend for Cody Rhodes, and for everybody that invested their time and energy in watching his story, which was billed as a Hollywood story, to come to a finale in Hollywood and supposedly have a Hollywood ending. And it was the worst possible ending a movie could have." Prinze went on to say that he was disappointed with Rhodes making numerous promises on camera, and then going on to be unable to fulfill any of them.
"I've heard people [say], 'Well, maybe they'll do it at [Madison Square Garden], where his dad won, in a couple of months,'" Prinze continued. "And it's like, you're going to force it, and force-feed the championship? That's what fans hate, is when [it's] like, 'We'll give him the title on this date, because of this.' No. Give him the title when the story dictates the title should be given."
Following his loss on Sunday night, Rhodes re-appeared on "WWE Raw," challenging Reigns to a rematch, which was denied. Instead, Reigns offered Rhodes a tag team match, under the condition that Rhodes finds a partner that competed at WrestleMania over the weekend, and the pair of them will never get another shot at Reigns' title. Rhodes' partner wound up being Brock Lesnar, who quickly turned on Rhodes, laying him out before the main event even began.