Chris Jericho Spells Out Chaos Of MJF Musical Number After Original Idea Didn't Work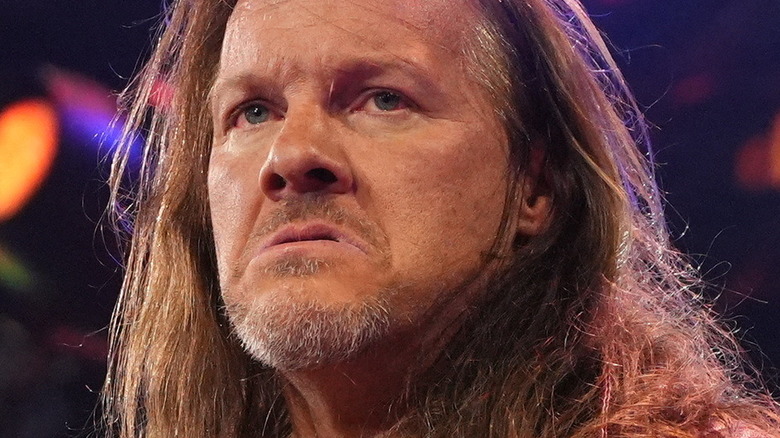 AEW
While it feels further in the past, the Chris Jericho and MJF "Le Dinner Debonair" segment from "AEW Dynamite" was in fact only three years ago. And people are still talking about it, including Jericho himself, who is beginning to give out some behind-the-scenes info regarding the infamous occasion. On Talk is Jericho, Jericho revealed that while he wrote the segment himself, MJF was the one who came up with the concept.
"He had the initial idea to do something like a fantasy sequence, like you saw in 'Rocketman,' the Elton John biopic," Jericho said. "He wanted to do 'Tiny Dancer,' and I was like 'It doesn't really fit our vibe. We should do something that's more of a partner song.'" Jericho then Googled songs and eventually, he and MJF settled on "Me and My Shadow," with Tony Khan giving it the greenlight, though he wanted it to be real and not a dream sequence. Things seemed on schedule after AEW filmed the segment in Jacksonville, but shortly after, with little time to go before "Dynamite," things nearly went wrong.
"About thirty minutes later, we get this call," Jericho said. "'You guys can't use that version of the song, or the publisher will sue us.' 'Why?' They had some kind of beef with the guy that played trumpet on that version of the song, and they forbade us to ... 'You can use the song, you just can't use that version.'" Ultimately, AEW music producer Mikey Rukus stepped in and saved the day, recording a new version in short order, allowing AEW production, with a small window to spare, to get the segment done in time. "This thing was cleared and ready to go literally fifteen minutes before it aired," Jericho said. "And Tony at one point went 'You guys are going to have to do it live.' I'm like 'We can't do it live! There's cheerleaders and dancers!' So that was the nick of time, right to the wire, like a MacGuyver. What a moment of almost pure disaster."
If you use any of the quotes in this article, please credit Talk Is Jericho and provide a h/t to Wrestling Inc. for the transcription.