Jonathan Gresham Says He Acted 'Very Unprofessionally' Before ROH World Title Loss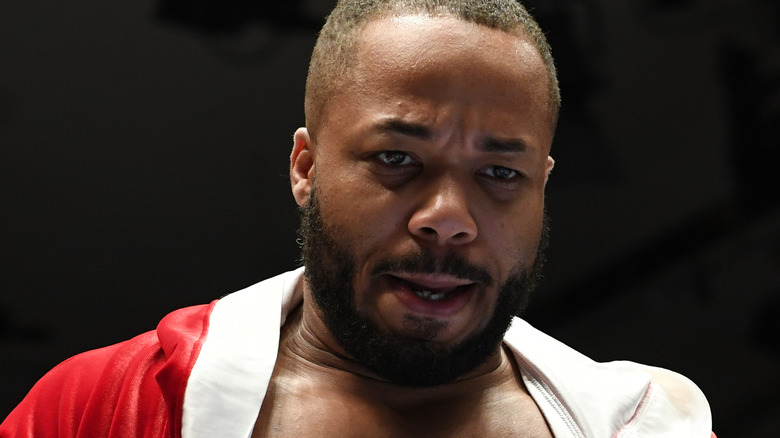 Etsuo Hara/Getty Images
Before he popped up in Impact Wrestling at the end of 2022, Jonathan Gresham held the Ring of Honor World Championship in the summer. However, he lost the title to Claudio Castagnoli at Death Before Dishonor and subsequently exited the company following a heated meeting with Tony Khan, during which he requested his release.
While speaking with "Haus of Wrestling," Gresham reflected on what occurred leading up to the conversation and his mindset going into the meeting.
"I can admit that I was acting very unprofessionally while trying and failing to convey the message to my former employer," Gresham said. "After weeks of feeling like I wasn't being heard or blown off, I was frustrated, to be honest."
Gresham explained that under the leadership of Sinclair Broadcast Group, he was able to communicate with management in a concise manner whereas he felt that wasn't the case with Khan and he had become increasingly frustrated with that.
"I know TK is a very busy guy, owning a lot of different businesses, and I am a very small gear in this machine. That just came after so much time thinking about it through therapy and things of that nature."
Gresham recalled that he thought Khan didn't respect him and revealed that his frustrations were only made worse by the fact that his mother was in the hospital at the time. He said that going into the meeting with Khan, he anticipated asking for his release from the company, but things escalated and he ultimately regretted yelling and cursing during their conversation.
Gresham noted that he and Khan ended their professional relationship on good terms and revealed that he approached him after his match with Castagnoli to shake his hand and tell him that there were no hard feelings.