Mr. Kennedy Says Jim Cornette Being Fired From OVW Was The Best Thing That Ever Happened To Him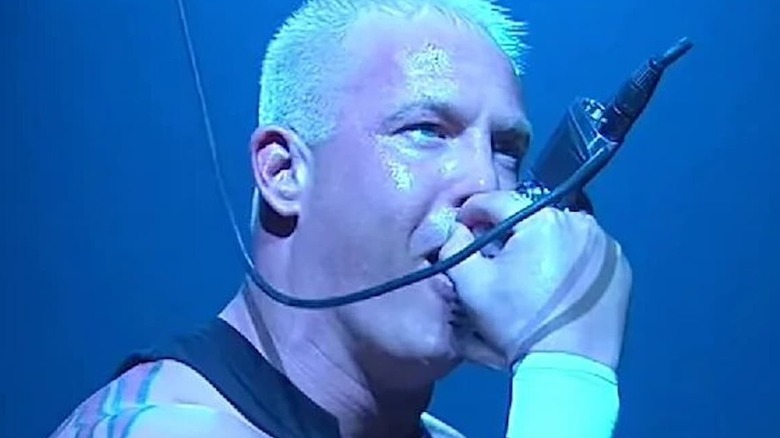 IMPACT Wrestling/YouTube
Jim Cornette may be regarded as one of the greatest managers in pro wrestling history, but to say he was difficult to work with would be an understatement. In 1999, he was head booker and part-owner of Ohio Valley Wrestling, then WWE's developmental territory. The likes of Batista, Brock Lesnar, John Cena, and Randy Orton all came through OVW under Cornette. So too, however, did Mr. Kennedy (Ken Anderson), who wasn't much cared for at the time.
"Nothing, nothing at all," Anderson said on "Developmentally Speaking" in regard to whether or not they had plans for him. "I was just trying to do the best I could to survive."
Cornette was booking TV for OVW at the time and didn't see much in him. "I've said this before and I don't mean it in a negative way at all," Anderson began. "He didn't know what to do with me." 
But when he was given an opportunity, he attempted to make the most of it. "I felt as though every week when I did get a match, it would just be kind of like he had a hat full of babyface names and a hat full of heel names," Anderson added. "And he would just like, take one name out and, 'Here you go, go out there. You've got six minutes."
Kennedy changed things around by dying and bleaching his hair blonde, much to the chagrin of Cornette — that is until he got to cut a promo. "I came the next day and Cornette was pissed," he recalled. "And then he gave me an opportunity to cut a promo, and I just like, 'I'm gonna swing for the fences on this one,'" he stated. "I went crazy, and I came back through the curtain, I remember like, 'Where the f*** has that guy been?'"
Jim Cornette Slapping Santino Marella During an OVW Taping Changed Everything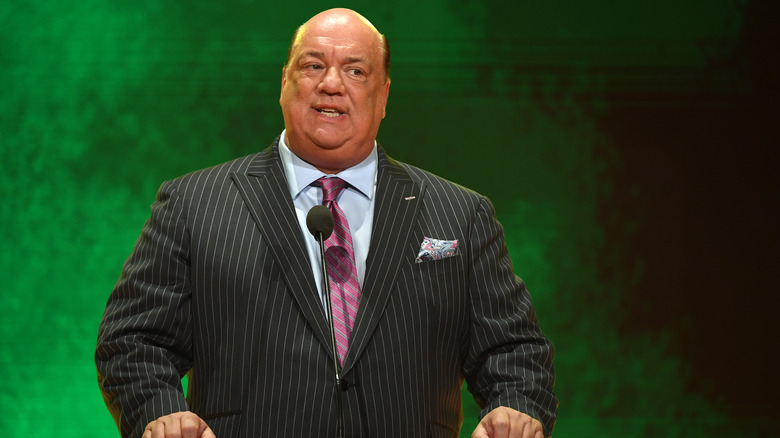 Ethan Miller/Getty Images
Jim Cornette often carried a certain intensity, but that went over the line on at least one particular occasion when, during an OVW taping, he slapped Santino Marella for laughing during a segment with The Boogeyman instead of showing fear. 
Shortly after, Cornette was fired from WWE, and in stepped Paul Heyman. As it happens, Heyman saw plenty of potential in Anderson. Of course, it's unfortunate to think this change would've never happened had Santino not been physically abused at work.
"I say this half-joking, but one of the best things that's ever happened to me in my career was Jim Cornette slapping Santino Marella around in the back," he continued. "Because he got released, and the next day Paul Heyman came in. And Paul pulled me aside right away and he said, 'I'm going to do so much stuff with you.' He goes, 'I've been a fan of yours since we met, and I'm going to do so much stuff with you on TV that they're going to have to notice you.'"
Anderson went on to have a promo, a backstage segment, and a longer match all on the same night. Then each and every week, Heyman followed through on his initial promise. While Mr. Kennedy never really reached the heights he could've in WWE, apart from his run as United States Champion and Money in the Bank winner in 2007, it's likely he never even would've gotten the chance had Heyman not come along.
If you use any quotes from this article, please credit "Developmentally Speaking" with a h/t to Wrestling Inc. for the transcription.