Madusa Wants To See The WWE Women's Division Get A Story Like The Bloodline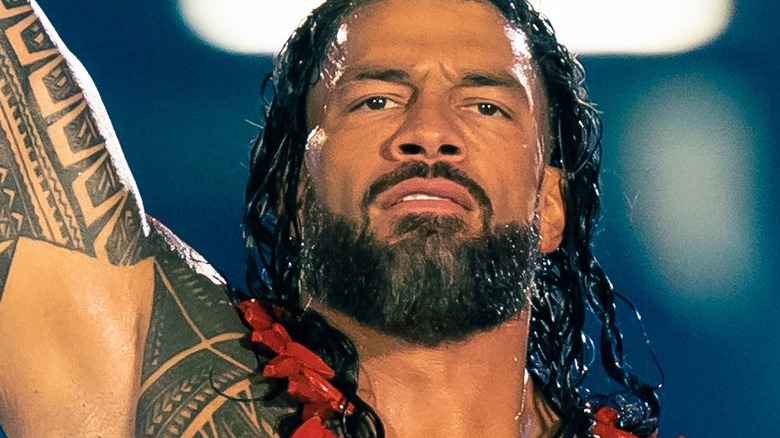 Arthur Cauty/Shutterstock
WWE Hall of Famer Madusa [AKA Alundra Blayze] thinks that there should be a long-term, Bloodline-like storyline involving the women stars of WWE.
In her recent interview with Steve Fall of "WrestlingNewsCo," the legendary star said that she understands why The Bloodline dominated this year's WrestleMania and said that there was not a single women's match that could've main-evented the show and taken the place of The Bloodline's matches. She, though, wants to see Triple H give the women an opportunity to have a long feud, much like what The Bloodline has done in the last few years.
"Now, to go back to Trip [Triple H] and say, 'Hey, Paul, let's start a great 6-8 months to a year, [a] nice storyline, let's think of something and let's build it like you did with Bloodline. I haven't seen that [kind of] storytelling since the '80s," said the Hall of Famer.
She also said that the creative team has to deliver compelling storylines, but eventually, it's the women who have to deliver.
"I have not seen a year-long program with a woman. So, when you start that and it gets some footwork and tread and marketing and publicity, why can't women headline WrestleMania one night, and then the men headline it the other night?" she asked. "Guess what, creative, it's up to you, and it's up to the women to deliver. And they're going to be able to tell if they can within three months."
Madusa stated that all women want equality in pro wrestling, but they have to earn their spot on the card. She would love to see women feature in an entire WrestleMania card but argued that the women aren't at that level yet.