Vince McMahon's New WWE Contract Contains Code Of Conduct Clause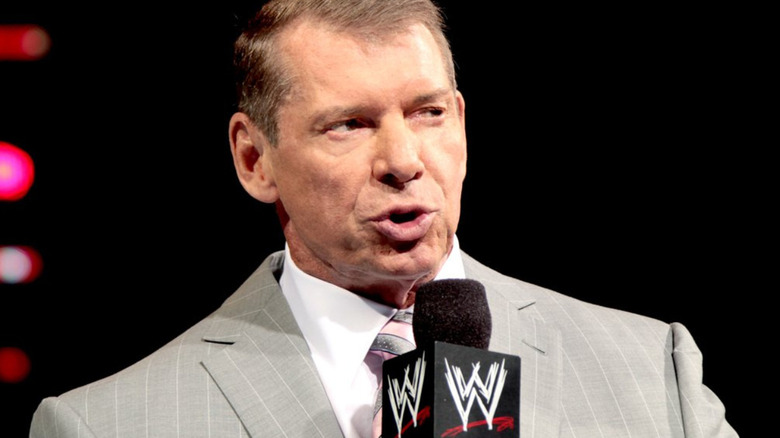 WWE
No matter how much it may pain some to admit it, the wrestling world still seems to revolve around Vince McMahon, as evidenced by the new trend of wrestling fans and journalists monitoring his every movement, just to see if he'll be running the show backstage at "WWE Raw" or "WWE SmackDown" each week. Whether or not he runs each individual WWE show doesn't change the fact that McMahon has survived all his controversies, and a "retirement," all to regain power in WWE, and arguably benefit the most from the recent WWE/UFC merger.
But for those hoping to see McMahon eventually exiled permanently from WWE and wrestling altogether, there does remain a small glimmer of hope. In an article by The Hollywood Reporter profiling the recent WWE/UFC merger, it was reported that a copy of McMahon's latest contract with WWE, which was signed just prior to the merger and was made available via SEC filings, has McMahon bound to WWE's "Conflict of Interest and Code of Conduct." According to the contract, McMahon's continued employment with WWE is contingent on him complying with this "Code of Conduct," as well as the company's "Equal Opportunity and Non-Harassment Policy." Though not outright stated, should McMahon violate either of these policies, it could potentially spell trouble for the 77-year-old Executive Chairman.
As most will recall, the current controversies surrounding McMahon stem from an investigation into payments the longtime WWE boss made over several years, with the payments used to cover up alleged affairs, or accusations of sexual harassment and assault. He also settled a separate lawsuit with rape accuser Rita Chatterton earlier this year for an undisclosed sum. McMahon briefly commented publicly on his scandals following the WWE/UFC merger, stating he had "owned up" to all his past transgressions.