The Miz Claims The WWE Draft Can Make Or Break You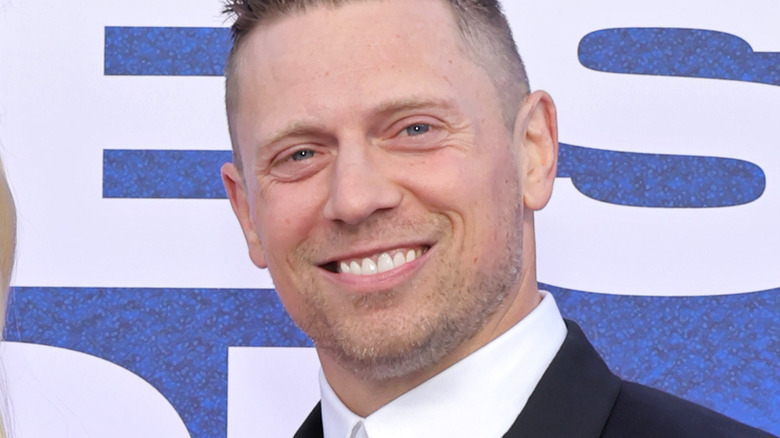 Amy Sussman/Getty Images
After many months of uncertainty, WWE will finally commence another round of roster shakeups, as it prepares to initiate its draft. On the April 7 edition of "SmackDown," Chief Content Officer Paul "Triple H" Levesque announced that the WWE Draft will make its long-awaited return in the coming weeks, and serves as an opportunity to "change the future and the destiny of every WWE Superstar." That statement certainly rings true for many talents, including two-time grand slam champion The Miz. In a recent TikTok video, The Miz touted the WWE Draft as a pivotal moment for performers.
"Drafts for WWE Superstars are very important. They can make and break you," Miz said. "It's just finding a way to really hone your craft, lock it in and find ways to create moments that will stand the test of time. And not only that, create stories, get your character going, find new opponents."
For The Miz, the 2009 WWE Draft proved to be instrumental in laying the groundwork for his subsequent run as a singles competitor. Prior to that year's roster swap, The Miz had emerged as a key player in the tag team division, racking up two tag team title reigns alongside John Morrison. The duo joined forces in November 2007 and ran strong up until the draft in mid-April 2009, where The Miz lost a match against Kofi Kingston, thus awarding a draft pick to the "Raw" brand. That pick ended up being The Miz. As he and Morrison stood in shock, the "A-Lister" attacked his tag team partner, effectively ending their partnership.
"I remember laying out John and that kind of started and propelled my singles career and led me all the way to a WWE Championship [and] main-eventing WrestleMania," The Miz recalled.