The Miz Vs. Matt Riddle Match For WWE Raw Reportedly Scrapped In Advance Of Travel Issues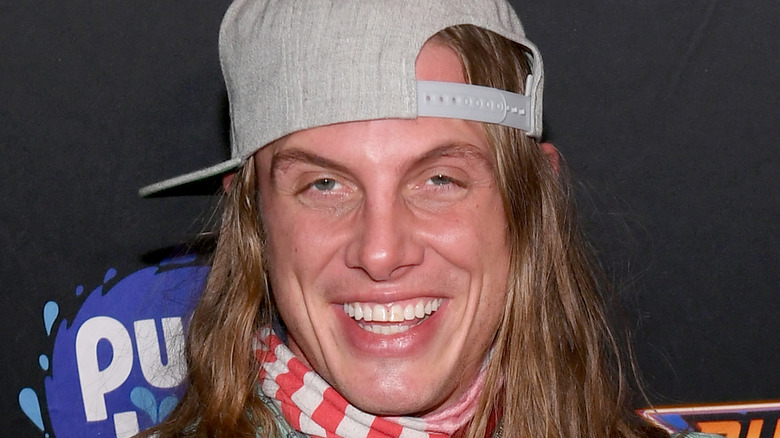 Bryan Steffy/Getty Images
WWE found itself with a mess on its hands Monday dealing with travel issues that prevented a sizable portion of its locker room from getting to Seattle on-time for "WWE Raw." As a result, a number of last-minute changes had to be put into effect to make the most of a bad situation with the talent that was on-hand. Keen-eyed fans likely noticed that the previously announced bout between The Miz and Matt Riddle did not happen as planned. But, according to "Wrestling Observer Radio," this was actually a case where the contest was scrapped in advance "for whatever reason."
Instead of the The Miz vs. Matt Riddle, "The Original Bro" appeared at the close of the show, alongside Sami Zayn, coming to the aid of Kevin Owens as he endured an attack by the Usos and Solo Sikoa. The three were together able to fight off The Bloodline, and it's looking like a possibility the company is now building to a six-man tag between Riddle, Zayn, and Owens against the Usos and Sikoa.
Riddle returned to WWE programming last week following a lengthy absence, reportedly due to the former MMA fighter seeking out help regarding addiction issues. Riddle is said to have failed two WWE drug tests last year, and he was written off TV in December with an attack by Sikoa as the onscreen reason. Upon his return, Riddle attacked The Miz, with the idea for the two to have a match on this week's show. It now remains to be seen if the company returns to the Riddle-Miz storyline, or continues forward with Riddle's involvement in the fight against The Bloodline.