Jim Ross Explains Why He'd Be Worried If He Was Working For WWE Post-UFC Merger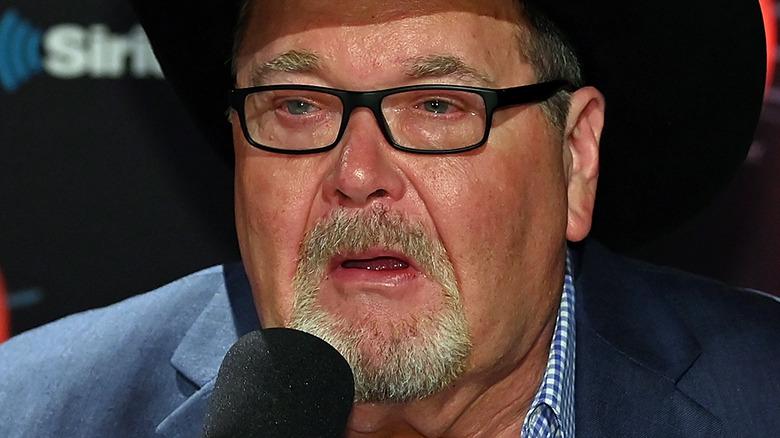 Slaven Vlasic/Getty Images
The WWE-UFC merger under the Endeavor umbrella was officially announced on April 3. Although current All Elite Wrestling commentator Jim Ross believes the merging of the two companies is a good deal, he thinks that he may have been nervous about his position if he was still working with WWE. 
"If I wasn't confident that my spot was secure and my work had not been good, and I had not become a high maintenance pain in the a**, then yeah, I would be concerned," Ross said on the "Grilling JR" podcast via AdFreeShows. "I do think there will be some layoffs. I just think it's inevitable with this sort of transaction, where they go through and do a clean sweep of where the extra costs are so they can contribute more to their new bottom line."
The WWE Hall of Famer added that "you can almost count on" talent not having their contracts renewed or failing to hit the number they want when renegotiating deals. Ross doesn't necessarily think that those scenarios are a bad thing because it's just "the nature of the beast," and was unable to recall any previous significant mergers where employees had not lost their jobs. At the moment, it's currently full steam ahead for WWE, who announced on the April 7 episode of "WWE SmackDown" that the Draft would return to shake up the "WWE Raw" and "SmackDown" rosters in a few weeks.
If you use any quotes from this article, please credit "Grilling JR" with a H/T to Wrestling Inc. for the transcription.