Eddie Kingston Clarifies Injury Severity, Reveals Surgery Plans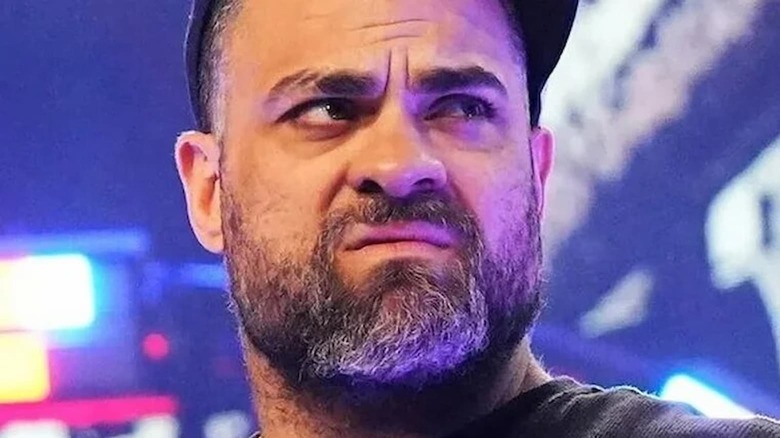 AEW
During last month's Ring of Honor Supercard of Honor pay-per-view, Eddie Kingston fell short in his pursuit of the ROH World Championship, losing to Claudio Castagnoli in a bout that lasted just over 20 minutes. It turns out that was just the cherry on top, as the "Mad King" has been dealing with an injury as well. Earlier this week, it was reported he'd be unable to compete at a New Japan Pro-Wrestling event this Sunday in Philadelphia, Pennsylvania due to injury. It was unclear at the time what the injury was, but Kingston revealed that himself during Thursday night's "ROH on HonorClub."
"I'm going to make this short and sweet, I've been dealing with a hernia injury," he said in a vignette. "Well, I just found out it was a hernia. I've been dealing with [an] injury since September, no excuse."
Kingston then discussed how he went into his main event match hoping to bully the champion, but it backfired and he admitted Castagnoli was the better man. He also credited that beating as the reason why he'll likely need surgery to correct the hernia injury.
"The reason why I'm gonna most likely need surgery for this hernia, or the hernia acted up really bad and I've had it since September was because you beat my ass that much that I couldn't sleep that night," Kingston continued, "I couldn't get comfortable."
Getting back to his defeat, Kingston also admitted that he wrongly bought into the previous criticism of Castagnoli not being aggressive enough.
"And I believe it like a mark would," he added.
Despite confirming the injury, there is still no definitive timetable in terms of how much time Kingston will miss.