Freddie Prinze Jr. Claims AEW Gives Talent A Real Shot, You Can't Mess Up Once In WWE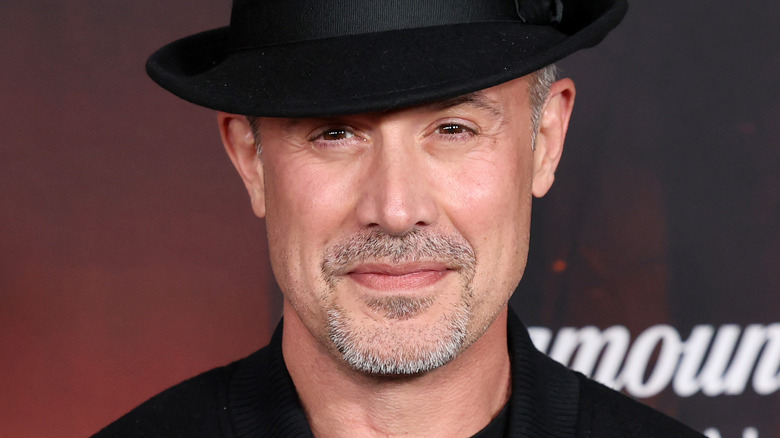 Phillip Faraone/Getty Images
While many may think of Freddie Prinze Jr. as the lead in such cinematic classics as "Scooby Doo," and "Summer Catch," he's also well known in the wrestling industry, thanks to his time working on the WWE writing staff between 2008 and 2012. As such, the "I Know What You Did Last Summer" actor has keen insight into both how WWE operates, and even how its competitor, AEW operates. And according to Prinze Jr., there's one thing AEW currently does a bit better than WWE, which he pointed out while discussing Jade Cargill's consistent push in AEW during the latest episode of "Wrestling With Freddie."
"They definitely give a more consistent push to talent than WWE. We may feel they push the wrong person sometimes, but they're consistent with it. If they say, 'Hey, we're giving you a shot,' you're getting a real shot. And if you mess up, that's okay, you're going to get it right next week. And in WWE, if you mess up, that's it, your story's over. Period. It's literally end of story."
Co-host Jeff Dye then proceeded to ask the new co-owner of the Premier Streaming Service whether the cause of this in WWE was due to the system, or due to long-time owner and chairman Vince McMahon. Prinze Jr. didn't hesitate in giving his answer.
"Vince," Prinze Jr. said. "I used to hear him say it all the time. If somebody messed up a spot, he'd go, 'Well that's dead money.' And I would just be like, 'Yo, they made a mistake. In TV and film, we get take two.' This is live. Stuff screws up."
If you use any of the quotes in this article, please credit "Wrestling With Freddie" with an h/t to Wrestling Inc. for the transcription.