More Details On Eddie Kingston's Injury Following ROH Supercard Of Honor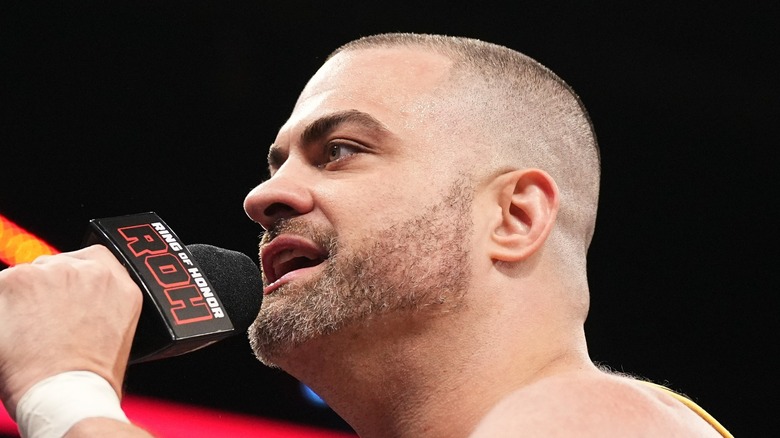 AEW
After being pulled from an NJPW appearance this weekend due to injury, Eddie Kingston later announced he sustained a hernia, and would likely need surgery. As it turns out, Kingston had been dealing with the injury since last September, but a new report confirms that he had "downplayed" the issue for months.
According to PWI Elite, who reached out to him after the Kingston's promo, The Mad King's injury is "100% legitimate," as he explained he initially thought his injury to be a pulled groin so he tried to work through it. But as the months passed by, the injury became progressively worse, and upon a medical evaluation after ROH Supercard of Honor, AEW medical staff noticed the issue was more extensive than Kingston had let on. What he suspected as a pulled groin was actually a hernia, and as a result, Kingston will indeed need surgery to address it.
PWI Elite also stated that Kingston had been extremely apologetic for trying to meander his way around the medical staff. As Kingston came up in the sport in the early 2000s, he was conditioned to fight through the pain, but as it's now 2023, Kingston now recognizes that many performers and promotions have shifted away from that philosophy. Still, shaking off a long-time ideology is no easy task, Kingston admitted.
Before Kingston was diagnosed with a hernia, he challenged Claudio Castagnoli for the ROH World Championship at Ring of Honor's Supercard of Honor pay-per-view on March 31. The two fought hard in a battle that reached over 20 minutes, but in the end, Castagnoli retained. The timeline for Kingston's surgery and return has not been disclosed.