Dustin Rhodes Comments On AEW Running Wembley Stadium, Overall Roster Size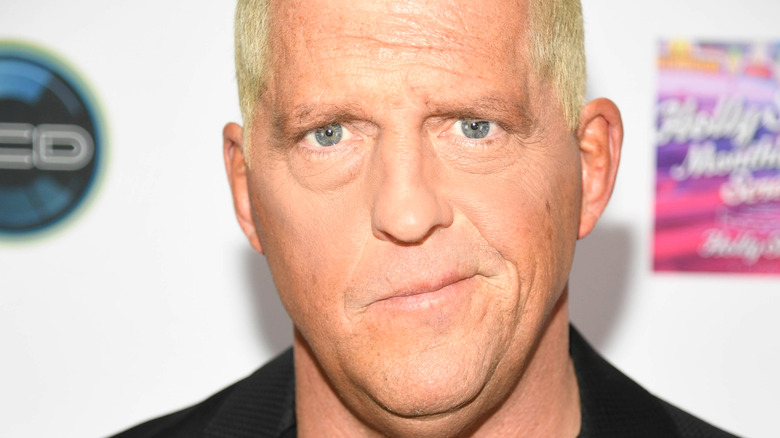 Eugene Powers/Shutterstock
AEW will host the biggest event in company history, All In, at the very large Wembley Stadium in London later this year. Recent sign-ups for the show's pre-sale suggest AEW will have no issue breaking their previous attendance record of over 20,000, set at AEW Grand Slam back in 2021.
One person who's bullish on AEW's odds in Wembley is Dustin Rhodes. The long-time veteran appeared on "Busted Open Radio" and revealed he expects a big house for Wembley, even if he may be underselling it a bit. "I think we get 52,000 people in there," Rhodes said. 
Rhodes sees it as a great sign for AEW as a whole and its roster, which led to a discussion about AEW's roster size. Though he admitted AEW has quite a bit of talent, he doesn't see it as a bad thing and offered advice for some talent who have struggled a bit to get on-screen.
"We do have a large roster, and not everyone can get on at the same time," Rhodes said. "But ... I had to learn at an early age, and it's still a work in progress for me, you have to be patient. You have to keep pitching your ideas. Not everything is going to stick. You just got to keep throwing it at the wall until something eventually sticks, and keep pushing forward. 
"Because if you just get complacent, and you sit there and you just relax back in catering, and you don't care what's going on or you don't try to be positive about putting in some ideas and talking to the right people, then nothing is going to happen."
If you use any of the quotes in this article, please credit "Busted Open Radio" and provide a h/t to Wrestling Inc. for the transcription