Raven Responds To Tommy Dreamer's Recent Comments About His Health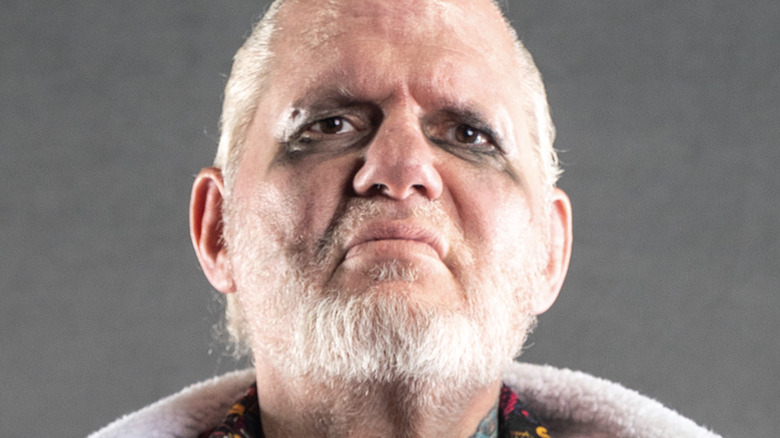 MLW
When Tommy Dreamer was recruiting members for his Hardcore War match against Bully Ray at Impact Rebellion, he told PWMania that he didn't give Raven a call because his health wasn't the best. While citing his own role in Raven's career injuries, Dreamer declared that the ECW legend simply cannot wrestle anymore. PWMania followed up with Raven in a new interview, which allowed him the chance to respond to Dreamer's claims.
"My health is fine," Raven said. "Honestly, like, I think what the problem was, is in his interview, Tommy lives in a work shoot world. Like it's a half work half shoot to him." Raven explained that he can't do much in the ring currently because he had double knee replacement last year and is working toward a right shoulder replacement that he's needed for more than a decade. On top of that, he's already endured three herniated discs in his lower back and a left shoulder replacement over the years.
When asked if he plans on wrestling again, Raven said, "Yeah, it'll be probably a year because I'm gonna get my shoulder replaced and let it heal, but I'll be 59-60 then, I'm not going to take any bumps. I never took any bumps before. Why should I start now?" The former ECW Champion explained that he knows Dreamer was just speaking from a storyline standpoint while promoting the Hardcore War match because he essentially wants to believe everything is real in the confines of the wrestling world.
Raven is currently involved with MLW as a member of The Calling alongside Rickey Shane Page and AKIRA. The 58-year-old laced up his boots earlier this month for MLW's 40-man Battle Riot V match, which will air on April 25.