NIL Signees Haley And Hanna Cavinder To Start Training With WWE Soon, Agent Reveals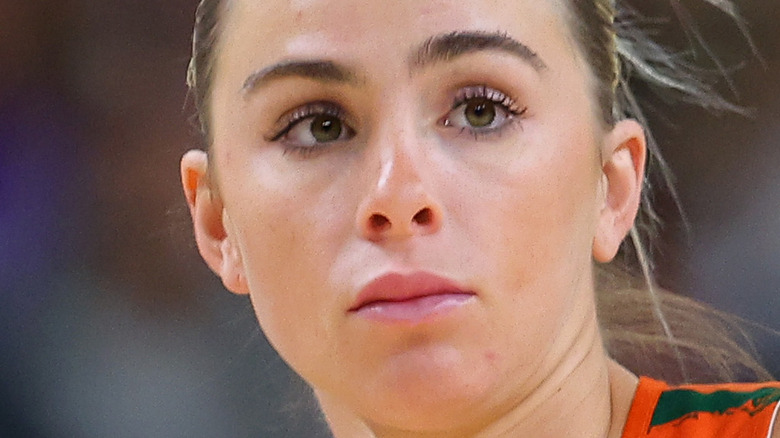 Kevin C. Cox/Getty Images
Jeff Hoffman, the agent of NIL (Next In Line) signees Haley and Hanna Cavinder announced on Sunday in an exclusive interview with TheStreet, that the twins will be starting to train at the WWE Performance Center in Orlando sometime this spring. Like Olympic Gold medalist Gable Steveson, the Cavinder twins were part of the inaugural NIL class in December 2021. When they signed up with WWE at the time the sisters were playing college basketball for Fresno State University.
Hoffman, who is part of Everett Sports Marketing revealed to TheStreet that it would be the first time that either of them will have in-ring training with the WWE. He also noted that both Haley and Hanna are "open to exploring" an opportunity to perform with WWE "under the right circumstances.
As reported earlier in the month, Haley and Hanna decided to forgo their fifth and final year of eligibility in the NCAA and not play women's basketball for the University of Miami. The twins have been part of the Miami Hurricanes women's basketball team since their senior year.
Along with their sports accolades, Hanna and Haley have created their own social media following with 4.5 million followers on Tiktok, and according to a report from ABC News, they have earned around $1.6 million a year combined due to all of their sponsorship deals with companies like Champs Sports, Cigarette Racing, and LifeWallet. In the past, the popular duo also had exclusive deals with companies such as Boost Mobile, which garnered a billboard in Times Square, as well as with the controversial text-generating tech company, Caktus AI.