Former WWE Star Stevie Richards Provides New Update On Ongoing Health Struggles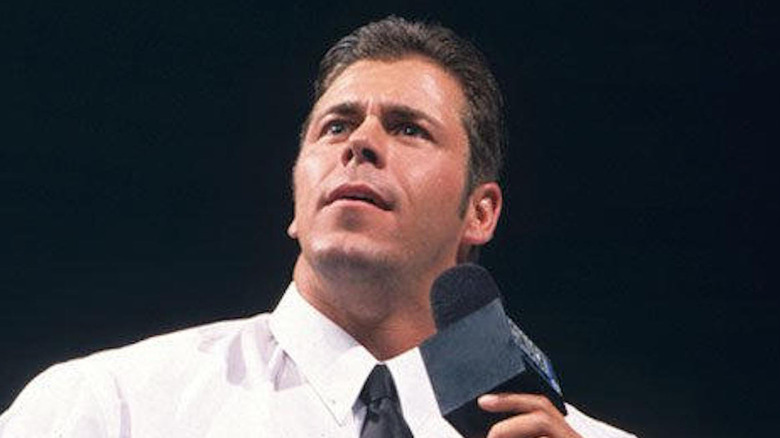 WWE
Following a mysterious health scare that left him bound to a walker due to excruciating pain in his lower back, the road to recovery for Stevie Richards has finally taken a positive turn.
The wrestler revealed in February that he had been admitted to a Florida hospital with an undisclosed injury for several weeks. He continued to remain active on his YouTube channel by providing updates on his condition, though the cause of his health issues was still being kept under wraps as Richards awaited a proper diagnosis. But in March, after a series of tests and continued treatment, the former bWo and Right to Censor leader shared that a slow-growing infection had emerged on his vertebrae and began to eat away at his spine.
Thanks to the medical professionals at the Jacksonville Mayo Clinic, Richards was able to fight the infection and return home to start antibiotic therapy. Since then, the two-time ECW Tag Team Champion has slowly started to return to his regular routine, including light workouts and trips to the beach. In his latest video, he also disclosed that he is no longer in excruciating pain and doesn't need a walker to get around anymore. He doesn't even need his cane 97% of the time since his pain ranges from 0 to 2 these days.
Continuing to stay positive about the situation, Richards said that May 23, 2023, is the next milestone he needs to reach. That's when the prescribed timeline for the IV treatments culminates. At that time, his doctors may implement more treatment or he can start living his life normally again. Either way, the 51-year-old remains in good spirits and hopes to inspire others by continuing to document his journey and showing those suffering from similar health issues that they're not alone.